Clarissa Coleman is a partner in the Litigation Department at the global law firm K&L Gates LLP. She has acted for several organisations that have been investigated for misconduct, so knows more than most about the importance of ethics in business.
Coleman says: "A key factor in the long-term success and stability of an organisation is its approach to ethics. Honesty, integrity and professional conduct are basic behaviours that underpin business reputation. And reputation is one of an organisation's most important assets in terms of driving profitability and attracting and retaining employees, investors and business partners."
Coleman was Head of Litigation at Consensus Business Group, the property investment firm owned by businessman Vincent Tchenguiz, during a high-profile investigation by the Serious Fraud Office (SFO) in 2011, following the collapse of Kaupthing Bank in Iceland.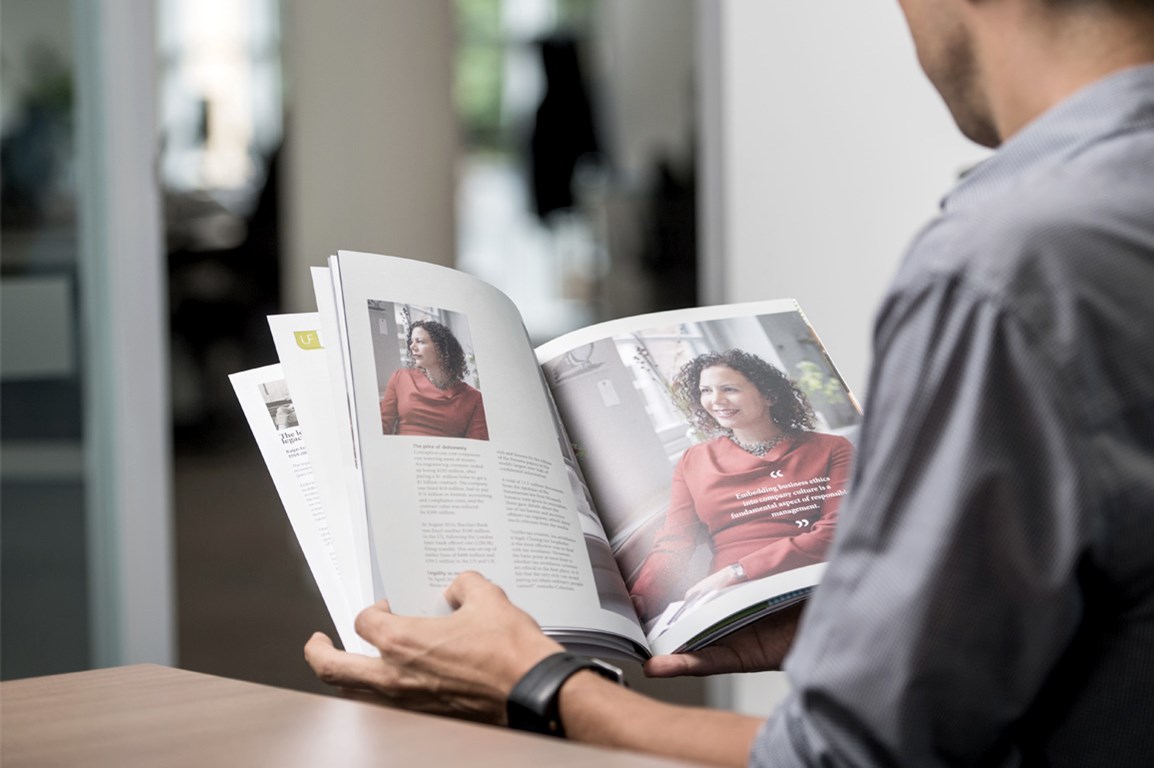 Tchenguiz was arrested and his home and offices searched in a dawn raid by the SFO. Coleman co-ordinated the immediate response on the morning of the dawn raid and then planned the subsequent judicial review against the SFO. In 2012, the High Court declared that the search warrants used in the dawn raid were unlawful and criticised the SFO's handling of its investigation.
The SFO admitted serious mistakes in its investigation, which was later dropped without any charges being pressed. Tchenguiz sued the SFO, resulting in an undisclosed settlement and a public apology.
Coleman notes: "An investigation can really take its toll on individuals. They are worried about their jobs, about the long-term health of their company, and whether they may be found criminally liable."
In another high-profile case, involving the FTSE 100 mining company ENRC plc, Coleman was drafted in to act as Deputy General Counsel to assist with an internal investigation into claims of fraud, bribery and corruption.
"Embedding business ethics into company culture is a fundamental aspect of responsible management."
"The fallout from an allegation or actual discovery of misconduct can be huge. Share price and balance sheet may be hit; business contracts withdrawn or rescinded; expensive, time-consuming and distracting internal and external investigations triggered; third-party legal actions commenced; the stress, worry and uncertainty will almost certainly impact productivity and staff retention; and regulators may end up imposing crippling fines.
"Put simply, the financial, reputational and often criminal consequences of failing to act in an ethical way can be enormous."
The price of dishonesty
Corruption can cost companies eye-watering sums of money. An engineering company ended up losing $292 million, after paying a $1 million bribe to get a $1 billion contract. The company was fined $18 million, had to pay $74 million in forensic accounting and compliance costs, and the contract value was reduced by $200 million.
In August 2016, Barclays Bank was fined another $100 million in the US, following the London inter-bank offered rate (LIBOR) fixing scandal. This was on top of earlier fines of $498 million and £59.5 million in the US and UK.