Press release
20/03/2015 07:17 CET
Jennifer Clark has been appointed to Skanska's top world-wide role for sustainability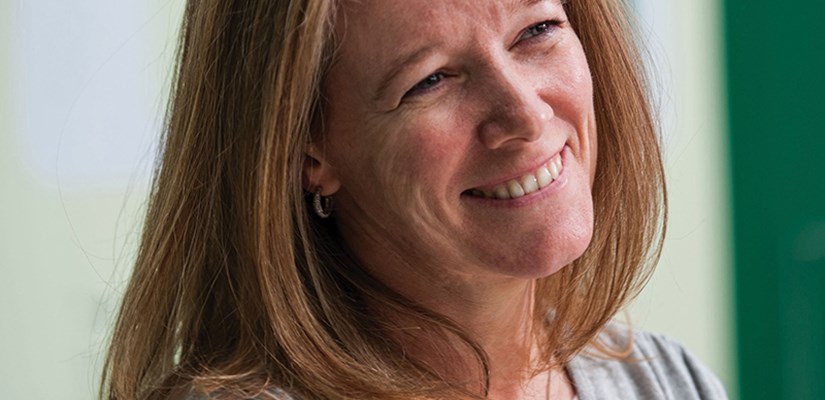 From 1 April, Clark will take on the position of Senior Vice President, Sustainability, for Skanska's group-wide operations.
Her move follows more than 15 years of success with the business. Clark joined Skanska in 1999 as an environmental advisor, developing her career with Skanska UK to become director for environment in 2009, responsible for green and community investment across all UK operations.
In this position, Clark has been instrumental in establishing Skanska as a leader in green in the UK.
Her efforts received external recognition when Skanska was named the UK's greenest company across all industries by the Sunday Times in 2011, along with numerous other green accolades during her tenure.
Commenting on her appointment, Skanska UK's president and CEO Mike Putnam, who is also co-chair of the government's Green Construction Board, said: "I'm delighted for Jennifer. She has played a pivotal role in developing a green culture at Skanska. We are already acknowledged as a global leader in this area having won the FT ArcelorMittal Boldness in Business Award for corporate responsibility and environment last year. Jennifer has the experience and passion to build upon this fantastic platform."
Jennifer Clark added: "I've hugely enjoyed my time at Skanska UK. In addition to my environmental responsibilities I've also had the opportunity to help develop our ethical culture and contribute to the strategic direction of the business.
"I truly believe in creating a sustainable future and, here at Skanska, I've found a likeminded company that takes its responsibility to society incredibly seriously. Construction and development has a huge potential to make a positive contribution to our world and this global role enables me to play a part in that. I'm delighted to be given this opportunity."