Press release
08/05/2015 07:00 CET
Skanska, a UK leader in green construction, has completed the re-building of its Bentley Works facility in Doncaster, making it the company's greenest UK project.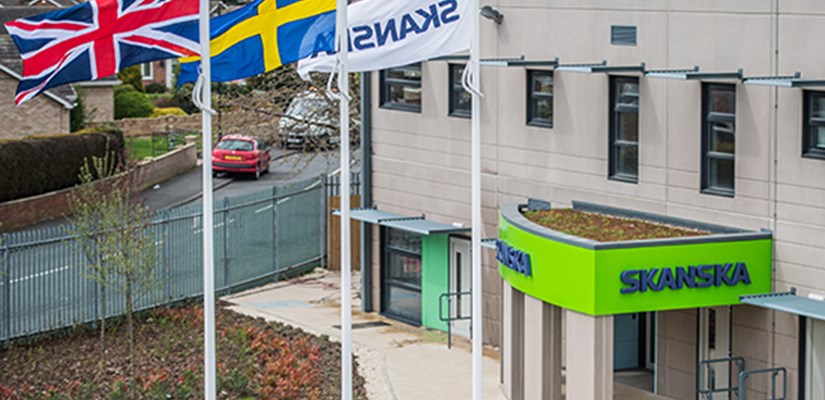 Skanska used in-house expertise from its foundations, mechanical and electrical, building and technical units to deliver facilities that have a near-zero impact on the environment. During the construction phase no hazardous materials were used and zero waste was sent to landfill.
The facilities will deliver net zero primary energy performance, as defined by the Skanska Color Palette*. The green features include:
Maximum natural light and cooling
Solar panels to generate energy
Dual-fuel biomass heating system – using waste oil from machinery
Low-water-use fixtures and fittings
Rainwater harvesting – used to cool fan-coil units and rig wash
Sustainable surface water drainage system
Landscape features
Sustainably sourced materials
LED lighting
With a history going back nearly 100 years, Bentley Works - Skanska UK's northern hub - has been completely re-modelled, providing a modern workplace and offices for employees, with state-of-the-art fabrication and maintenance facilities that play to the industry's offsite pre-fabrication agenda.
When designing and building the new Deep Green* Bentley Works, Skanska consulted with local residents, education providers and local businesses to share its plans and develop solutions to serve everyone.
Mike Putnam, Skanska UK's President and CEO, commented: "At Skanska, construction with a near-zero environmental impact has been a vision of ours for a number of years. Bentley Works has turned that vision into reality and sets the standard for future projects.
"By drawing on our knowledge and experience from across Skanska, we have been able to incorporate a host of sustainable features into the design and build of Bentley, driving down occupancy costs and creating a green legacy for the future."