Press release
20/05/2015 10:00 CET
Cambridge-based Skanska employees have been getting their hands dirty in support of a local plant nursery.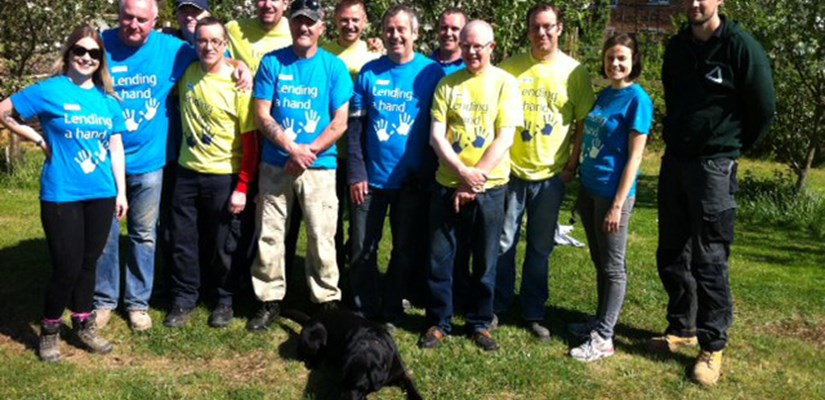 Working with environmental regeneration charity Groundwork, the team of twelve spent a day at Huntingdon Community Nursery, where they helped cultivate greenery and built a shelter for selling produce.
The nursery hosts horticultural therapy sessions for adults and children with special educational needs.
Accompanied by the nursery's resident Labrador, the group's eventful day saw them plant gladioli bulbs, mow grass, prepare vegetable patches, and build butterfly habitats.
Rachel Kelly of Groundwork said: "It was a lovely day. The Skanska team were brilliant, very enthusiastic and got a lot done. We really made a difference to this brilliant local enterprise."
Skanska's supply chain collaboration manager Ben Cross said: "The nursery is a fantastic place, run by great people. The work they do gives users a real sense of worth and achievement, so it was amazing to be part of such a fantastic day and help the nursery become that little bit more special."