Press release
05/06/2015 08:00 CET
Skanska has announced a number of new executive and senior management appointments. The changes follow the expansion of the Executive Management Team in February 2015, and will ensure the company maintains its strong customer relationships, the solid business foundations to underpin its growth and the strategic focus to sustain its momentum.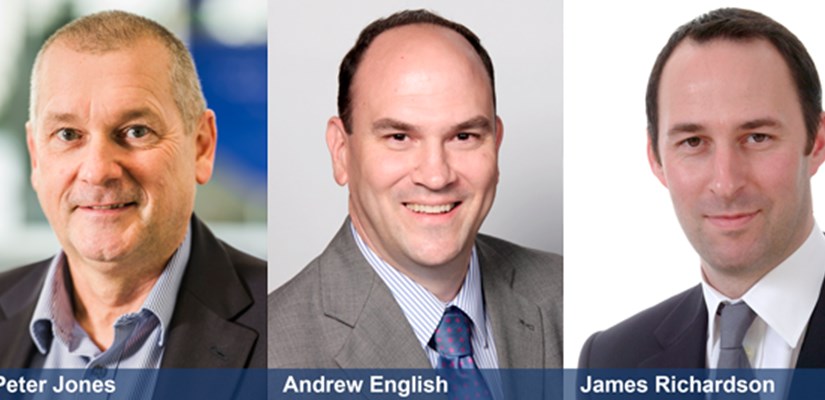 Thomas Faulkner becomes an Executive Vice President and will join the Executive Management Team with executive responsibility for the company's utilities, cementation and facilities services operating units.
Peter Jones moves from his current position as Managing Director, Utilities to a new and strategically vital role, leading Skanska's approach to HS2, the planned high-speed railway between London, the Midlands and the North.
James Richardson is promoted to Managing Director, Civil Engineering, from his current role as Operations Director.
Andrew English takes on the role of Managing Director, Utilities, promoted from his current position of Commercial Director, Civil Engineering.
Adrian Cooke becomes Managing Director, Infrastructure Services, promoted from his current role as Senior Operations Director.
Richardson, English, and Cooke will all join Skanska's Senior Management Team.
"These changes come at an important time for Skanska as we continue on our path of profitable, sustainable growth," said Mike Putnam, President and CEO, Skanska UK. "They also demonstrate our commitment to nurturing our talent and promoting from within, in line with our determination to be a leader in people development."
"Having the leaders in place to manage our business over the next few years, as we grow to deliver the work we have won and will win, is essential."
New work includes the contract to build the New Papworth Hospital in Cambridge, as well as a number of significant water framework contracts at Thames Water, Welsh Water and Anglian Water. Skanska also recently secured a place as the civil engineering partner on the Wessex Capacity Programme, delivering major improvements to the railway network between London Waterloo and the south of England.
Over 750 new employees joined Skanska UK last year and the company expects to recruit a further 1,000 people over the next 18 months.
The management changes take effect from 1st July 2015.