Press release
24/06/2015 16:00 CET
Pupils at a school in Cambridgeshire have received a lesson on the importance of road safety from Skanska's local teams.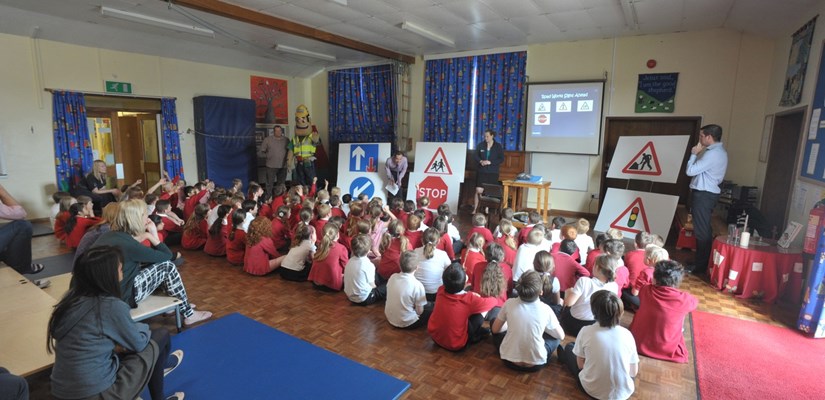 Volunteers attended an assembly at Oakington Primary School to test the children's knowledge of road signage and highlight the benefits of wearing high visibility clothing.
Accompanied by Ivor Goodsite, the construction industry's safety mascot, the visitors described their work in the area, the role of different machinery on construction sites, and asked the children to identify potential hazards in a series of pictures.
Following the presentation, pupils were invited to design their own road sign as part of a competition. In reward for taking part, each received a high visibility reflector.
Sandra Nichols, Skanska's public liaison officer, said: "It's critically important that children have the knowledge and skills to stay safe around road works, particularly during the summer months when they are much more likely to be out and about.
"The children at Oakington were so much fun to be around. They were very inquisitive and really got involved in the session."
Head teacher Sally Daggianti said: ''It is really important that children are road and construction site safety aware and the assembly presented by Skanska taught them about safety signs and equipment, machinery used and the potential dangers in an appropriate way. We are very grateful to the Skanska visitors for their time and efforts put into the session for the children.''