Press release
17/08/2015 10:00 CET
Gloucestershire County Council has awarded Skanska a 12-year contract to reduce the energy consumed by the county's street lighting.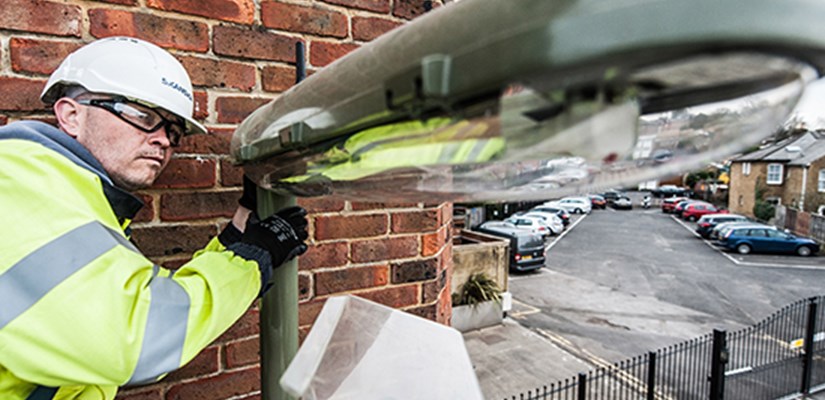 Almost 55,000 standard street lanterns will be replaced with energy-efficient LED lanterns. The upgrade is expected to save £22 million in energy costs over 12 years and cut carbon emissions by an estimated 7,000 tonnes each year.
The initial installation will take place over four years, followed by a maintenance period. Together the phases have a combined contract value for Skanska of £32-41 million, dependant on additional work.
When compared to more traditional lamps, LED street lights are much more cost and energy efficient, more reliable, and easier to maintain.
In addition to the LED conversion, digital control units – known as central management systems – will be installed within every lantern, enabling engineers to monitor the performance of specific lights, make adjustments to brightness and detect faults quickly.
Skanska Operations Director James Holmes said: "The council's investment in LED street lighting will pay large dividends over the coming years, both in terms of carbon efficiency and value for money. At a time when local authorities are seeking better value, LED conversions are bound to become the norm.
"We already have excellent relationships with other authorities in the south west, which makes it all the more pleasing to be joining up with Gloucestershire County Council, particularly in street lighting, which is a sector of strategic interest for us. We are naturally delighted to be helping to get the council's new street lighting initiative up and running, so the community can start to feel the benefits as quickly as possible.
"LED provides a clear white light, improving the look and feel of a road, while also increasing safety for pedestrians and road users. We are looking forward to getting started."
Work on the installation will begin in November and conclude in March 2019. Skanska will also carry out maintenance of the units from April 2016 until March 2027.
Cllr Vernon Smith, cabinet member for highways and flood at Gloucestershire County Council, said: "LED lighting is a modern, energy-efficient system with many benefits. It will mean we are using less energy and reducing our impact on the environment, as well as saving money long term. We look forward to working with Skanska on the project."