Press release
21/09/2015 08:45 CET
Skanska has welcomed over 100 graduates and 75 apprentices and trainees as part of its 2015 intake, demonstrating its commitment to providing opportunities for the next generation.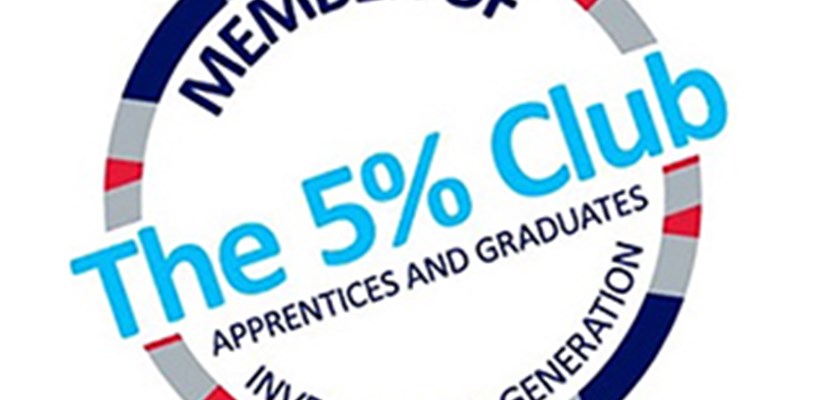 The news comes as Skanska joins The 5% Club – an industry led initiative aimed at driving momentum into the recruitment of apprentices, graduates and sponsored students.
The 5% campaign encourages UK businesses to commit to raising the number of apprentices, sponsored students and graduates on formal programmes to 5% of their total workforce within five years. It's hoped that the initiative will help to tackle the current skills shortage and youth unemployment and help the country remain at the forefront of innovation.
Harvey Francis, Executive Vice President, Skanska UK, said:
"Giving young people the best start in their careers helps us to develop a more highly skilled workforce and create an enriched culture that brings diversity and new ideas.
"With the construction industry back in a period of growth, we have an excellent opportunity to leave a lasting physical and social legacy that delivers the broadest range of benefits to the communities in which we work.
"We are delighted to become members of The 5% Club and to welcome our new recruits, who we hope will have exciting and fulfilling career opportunities with the chance to shape how we work over the coming years."
Dr Sam Healy, Programme Director of The 5% Club said, "We're delighted to welcome Skanska to the initiative. The company's existing efforts to invest in the next generation are greatly welcomed and together we can strive towards a brighter future for young people in Britain."
Skanska has this week launched its 2016 emerging talent campaign and is looking for the next generation of graduates, interns, trainees and apprentices to join its team. The company has developed a new early careers website that has been designed to specifically target those in the first stages of their career.
To find out more visit www.skanskaearlycareers.co.uk.