Press release
26/10/2015 10:00 CET
Thursday 15 October saw colleagues across Skanska help raise money for this year's LandAid day.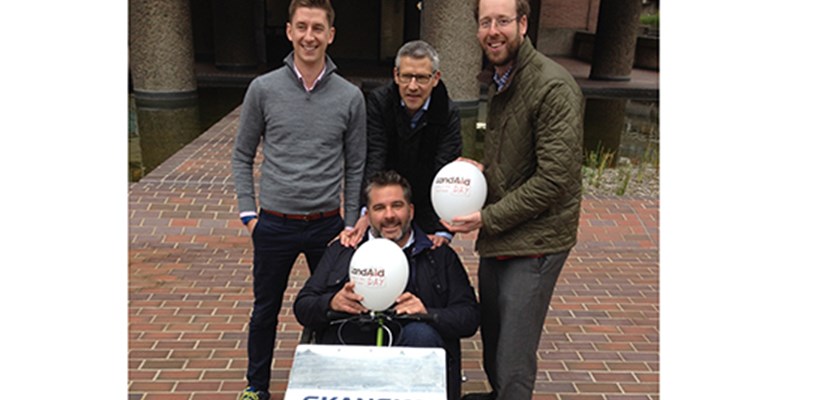 A series of events were held across three days at our Aldersgate Street office, including a bake sale, raffle and various team-based challenges. The fundraising efforts culminated in a pedal car rally around Barbican on Monday 19 October, in our 'Workplaces by Skanska' pedal car - built at our Bentley Works site in Doncaster.
Andreas Lindelöf, Managing Director, Development, said: "We are proud to have raised a total of £420 for this year's LandAid day. Everyone got into the fundraising spirit and, working together as a team, we were able to achieve a fantastic amount. We have been a partner for this important charity since 2014 and we look forward to supporting them further in the years to come."
LandAid, supported by the property industry, works to improve the lives of children and young people in the UK who experience disadvantage due to their economic or social circumstance. The money we have raised will go to help projects like RefugeeYouth, which supports young refugees in London who are facing isolation, despair and homelessness.
Skanska has been a LandAid partner since 2014 and has two nominated ambassadors for the charity. Previously we have provided safety equipment to BuildingLives, a LandAid-funded partner that offers construction-based training to young people affected by unemployment.