Press release
04/02/2016 08:00 CET
Sustained business performance and strong project delivery contribute to another positive year.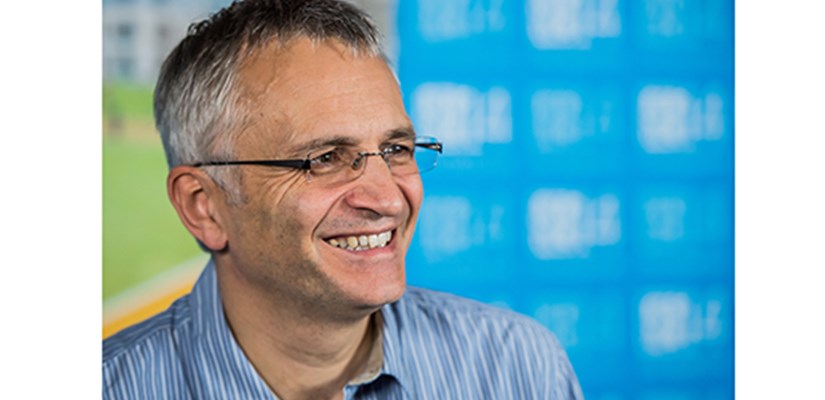 Skanska UK's construction and development businesses recorded a consolidated operating income (profit) of £38.4 million in 2015 on revenues of £1,430 million. This equates to an operating margin of 2.7 per cent. During this period, £1,493 million of orders were booked by Skanska UK.
Mike Putnam, Skanska UK's President and CEO, said: "In a tough and extremely competitive environment, I am pleased to report a year of steady performance across the business."
During the year Skanska began work on a number of significant projects, including: the £140 million New Papworth Hospital in Cambridge, which will provide patients, staff and the local community with a world-class healthcare facility; three AMP6 (Asset Management Programme) projects for Thames Water, Welsh Water and Anglian Water, worth a total of around £454 million over five years; and a £32 million contract with Gloucestershire County Council to upgrade 55,000 streetlights across the county.
In December 2015, Skanska's Bristol development, 66 Queen Square, was handed over to new owner Aviva Investors, completing Skanska's first speculative commercial development under the Workplaces by Skanska banner.
Other projects successfully completed in 2015 include the £118 million London commercial development, One and Two New Ludgate for Land Securities and the £34 million extension to HMP Thameside, working with Serco. The company also delivered seven Bristol schools as part of its ongoing work for the city's local education partnership (LEP). 45 schools have been delivered in total since 2006 and, in December 2015, it was announced that the LEP had been awarded a five-year extension. Skanska was also a major sponsor of Bristol's year as European Green Capital in 2015, supporting and enabling sustainable living in the city and helping to create a lasting legacy.
"2015 wasn't just about winning work, it was also about continuing to deliver our current projects to the highest standards," said Putnam.
"A tremendous example is the M1 Junction 19 project for Highways England, where the M1 meets the M6 and the A14," he said. "Several milestones have been reached early and, in one case, three months ahead of schedule. It means that drivers who have had to negotiate one of the most complex junctions in the country are starting to see a significant change for the better."
A key contributor to the success of the M1 Junction 19 project was Skanska's early use of BIM (Building Information Modelling), which creates highly detailed, 3D virtual versions of projects, providing a huge range of additional information. This enabled a large project team to understand quickly, clearly and consistently, exactly how the complex £131.5 million scheme was to be delivered from the beginning.
Highlighting Skanska's leadership in BIM, December 2015 saw the company become one of the first constructors to achieve company-wide Level 2 BIM Capability verification from BSI (British Standards Institute) – a requirement from April 2016 for new public sector contracts.
"Continuing to innovate is an important part of our future, as is developing a diverse and inclusive workforce, maintaining the highest safety and ethical standards and caring for our environment," said Putnam. "A 'book-to-build' ratio of 104 per cent signifies a strong pipeline of work and provides a firm foundation for our business in 2016 and beyond. There are also good future opportunities, worth around £1.9 billion, where we are working on an early involvement or two-stage basis.
"Sustainable growth is our goal and we will deliver that in line with our purpose to build for a better society," he said.