Press release
16/02/2016 08:00 CET
North Somerset Council has awarded a two-year contract to maintain and improve its roads to Skanska.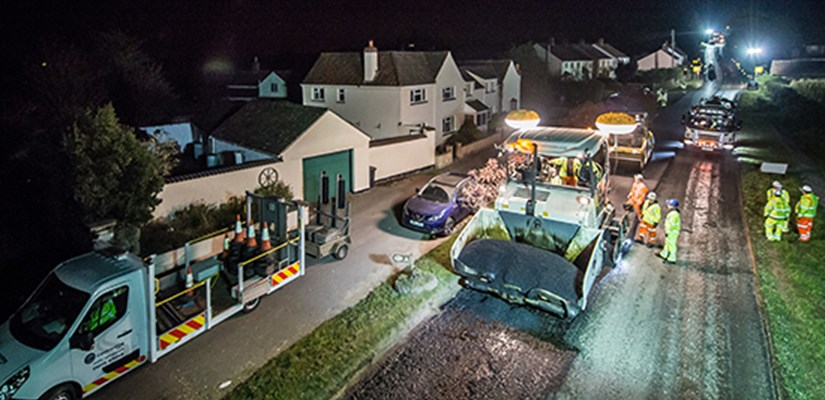 The £16m highways services contract will see Skanska working in partnership with the council to look after 679 miles of roads across the district.
As well as maintaining the existing infrastructure, Skanska will support the council to develop the highways network and deliver improvement projects.
Beginning on 1 April, the contract will cover:
carriageway and footway surfacing and maintenance
highway improvement projects
verge maintenance
drainage maintenance
road marking
temporary traffic management
emergency response
winter maintenance.
"A year ago we took the decision to invest £40m in our roads over the next five years to halt the deterioration in the state of the roads and start to improve them and this contract will help us deliver that," said Cllr Elfan Ap Rees, the council's deputy leader and executive member for highways and transport.
"Skanska has a strong history of building, maintaining and operating highways across the UK. By working together we can use their expertise to make real improvements in the overall condition of our roads and help us to deliver a network that meets road users' needs now and in the future.
"We are committed to improving the transport infrastructure across North Somerset to make it as easy as possible for our residents, businesses and visitors to travel."
Simon White, Operations Director at Skanska, commented: "We are delighted to have won this contract. We already have a strong presence in the region and we will be using our experience in the south west to deliver the best possible service. It is also a testament to the high standard of work our teams are already delivering on our contracts in the region.
"Skanska has the capability to deliver a full asset management service for our customers. This helps us to fully understand their requirements from the planning stage through to operating and maintaining the network. We can therefore identify innovative solutions, make informed decisions and can share best practice from other contracts at every stage of an asset's lifecycle, saving time and money for our clients."
Skanska delivers other highways services contracts in the south west region, maintaining Highways England's major road network as part of the Asset Support Contract for Area 2, covering Wiltshire, Gloucestershire, Dorset and Somerset, as well as providing highways services for Bath and North East Somerset Council and Somerset County Council