Press release
19/02/2016 12:00 CET
A ceremony has been held at the North West Cambridge Development to celebrate the planting of one thousand trees.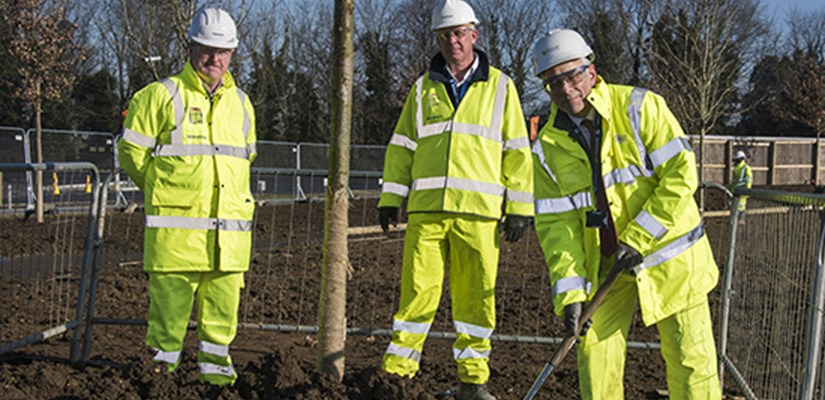 Located in the northern area of the 150-hectare site, the small oak marked the symbolic halfway point of the project's tree-planting programme.
When work on the development's first phase is complete, over 1,900 trees will have been planted.
Gavin Heaphy, Construction Director of the North West Cambridge Development, said: "The landscape for the site is progressing exceptionally well and planting the thousandth tree on the new development has given us the sense of legacy for Cambridge and the future residents.
"Our planting will continue along with the rest of the construction works to create an exceptional place and we look forward to welcoming people to site when the first phase opens."
Skanska is the site-wide infrastructure contractor for phase one of the development.
With the exception of London's Olympic Park, few landscaping projects in years have rivalled North West Cambridge in terms of size and scope.