Press release
25/02/2016 10:00 CET
Derwent London has awarded Skanska a £45 million fixed price contract to design and build a commercial development in the West End of London.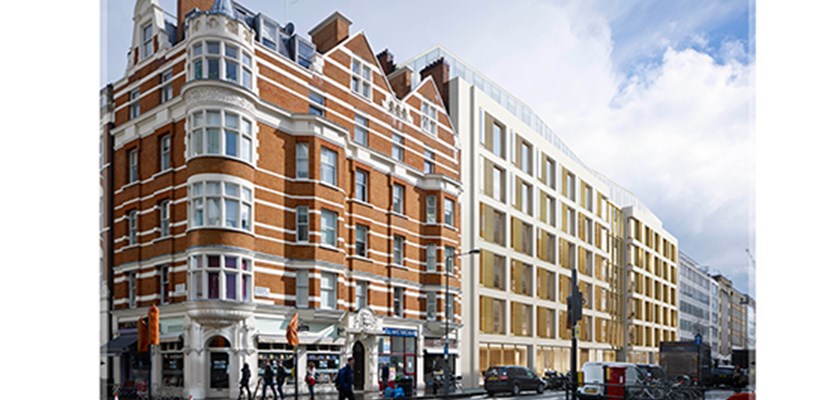 Designed by Piercy & Company, the 9,800sqm scheme will be a mixture of retail and offices. The ground floor will provide 1,850sqm of retail space. There will be 7,950sqm of fully fitted out category 'A' offices across seven floors with two floors of roof terraces.
Skanska Managing Director Paul Heather said: "We are delighted to have been awarded our first project for Derwent London, a developer which Skanska has wanted to work with for many years. We look forward to developing our working relationship through the successful delivery of the Copyright Building."
Derwent London Head of Development Richard Baldwin said: "We are very pleased to have appointed Skanska as the main contractor on the Copyright Building. Together we will deliver a first class office and retail scheme in one of London's most attractive areas."
The scheme is targeting the BREEAM Excellent environmental standard, using sustainable approaches throughout the construction phase and installing solar panels on the building's green roof.
To deliver this project, Skanska has put together a specialist in-house team to combine its skills in design, construction, mechanical and electrical engineering and ceiling installation. The team will install and commission chilled plasterboard ceilings, which are new to the UK, to all of the seven upper floors.
Works are expected to be completed in autumn 2017.