Press release
14/03/2016 00:00 CET
Our collaborations with Bristol City Council and the Educational Funding Agency means we're helping to improve schools right across the city. Find out more about how we're creating much-needed places and enhancing the learning environment for thousands of children.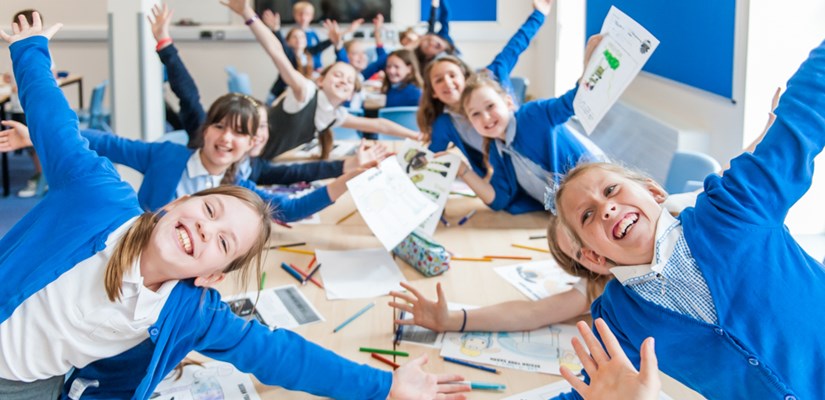 Council partnership delivers more places and better places to learn
Our school-building alliance with Bristol City Council is delivered through the Bristol Local Education Partnership (LEP). A ten-year agreement was signed in 2006 and last year we were granted a five-year extension until 2021.
In the last decade, Skanska has delivered 44 separate school projects in Bristol. We've created nearly 10,000 new places, improved the learning environment for over 13,500 children and provided 300 places for children with additional learning needs.
Our ideas and expertise have revitalised existing buildings and constructed new schools to deliver the places Bristol needs in the areas they're required. We've converted a police station and an office block and placed classrooms on a school's roof to save playing fields.
In 2016, we're busier than ever. We're currently constructing a 10 classroom extension at the popular Redland Green secondary enabling it to admit a further 27 year-seven pupils in September 2016 and each year until 2020. We're also planning further secondary work, extending the Whitehall and Barton Hill primaries and building a new school at Chester Park.
EFA link refurbishes historic building for new Steiner school
The Education Funding Agency (EFA) manages £54bn of annual funding to support state-provided education for 10 million children aged 3 to 19 years.
In Bristol, Skanska is working with the EFA to refurbish a Grade II* listed building, to provide a site for Steiner Academy Bristol.
The St Matthias Campus dates back to 1852 and was built as a teacher training college, before becoming part of the University of West of England.
The school opened in 2014 and is one of four Steiner Academies in the UK. It will grow to provide 624 places for children aged 4-16 and was recently mentioned by David Cameron during the Queen's Speech as being exactly the type of school that the government wants to open more of throughout the UK. The refurbishment will be complete in early 2017.
The Steiner Academies aim to offer an education that is inspiring, creative and environmentally-conscious, with a non-selective admissions policy and a broad curriculum including arts, practical subjects and outdoor education alongside academic learning.