Press release
30/03/2016 11:00 CET
A Skanska BAM Nuttall joint venture has been appointed as an alliance partner and awarded a contract to deliver the Ordsall Chord project, part of Network Rail's £1bn+ rail upgrade plan for the north. This will help to increase connectivity across towns and cities and enable the Government's Northern Powerhouse initiative to boost economic growth in the north of the country.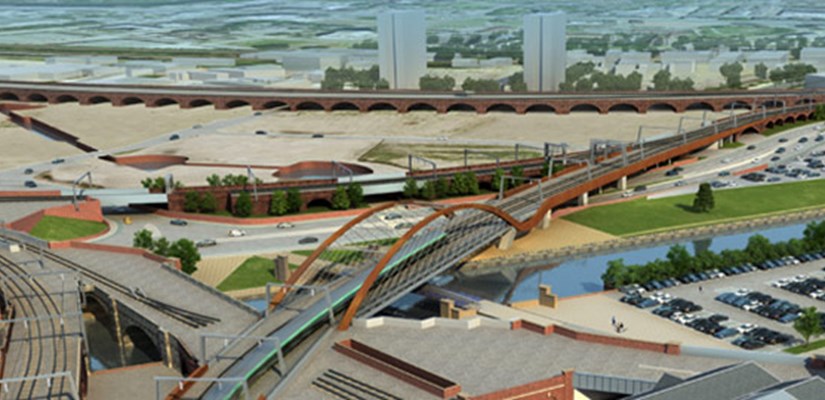 The project will include construction of key structures in Manchester city centre. This work will help ease a rail bottleneck to the north of Piccadilly station and enable faster, more frequent services to run across the north of England. It forms part of the Northern Hub project to improve railway services across northern England.
This scheme began with an Early Contractor Involvement (ECI) phase. During the delivery phase contractors will draw on the collaborative experience of each of the partners, using BIM technology to bring whole-life costing and carbon foot-printing considerations to the whole project.
James Richardson, Managing Director at Skanska said: "This is a significant part of Network Rail's plan to stimulate economic growth in the north of England and Skanska is delighted to be part of the alliance delivery team helping to achieve this goal."
Alan Cox, Rail Sector Director, BAM Nuttall said: "This continues a long association we have with the railway in the north west and we are delighted to be creating such an important new link with an iconic structure that will enrich the railway heritage and passenger experience in the whole region."
Mike Heywood, Network Rail's Senior Programme Manager, said: "This is an exciting time for the rail industry and the completion of the Ordsall Chord will help boost the local and wider economy.
"Within this alliance of organisations, we have a wide range of skills and experience to make the Chord a reality and deliver the service all rail passengers deserve."