Press release
26/04/2016 10:03 CET
The first of 26 buildings on the Worthy Down base, the respirator testing facility, has been handed over ahead of programme, and defect-free, to the Defence Infrastructure Organisation for the Ministry of Defence.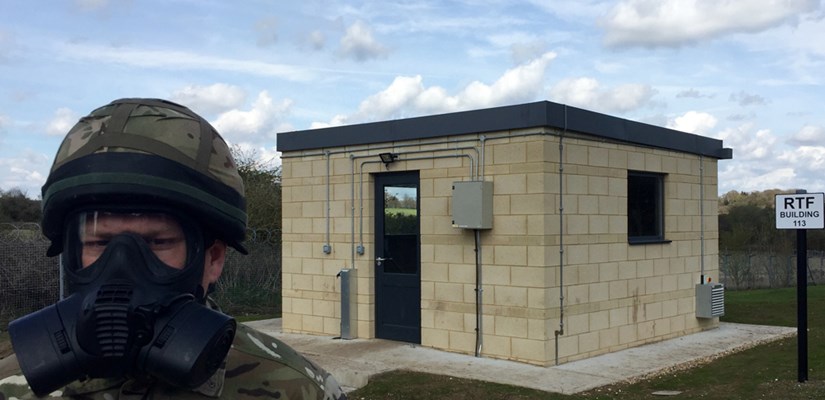 The confidence facility where the Armed Forces can test protective equipment and their immediate action drills for operating in a chemical environment, has been built by Skanska's construction team, which is working on the £250 million Project Wellesley scheme to upgrade the Worthy Down site and redevelop the Princess Royal Barracks, Deepcut, in Surrey.
Military personnel will, in the sealed environment, be able to test their rubber breathing masks (respirators) which are issued for use in nuclear, biological and chemical weapons environments.
The facility is a single-storey, block-built space with light and power, including an extractor to safely disperse the gas after testing.
The building provides an example of the high standard that the rest of the site facilities will be built to over the course of the project, with the base remaining operational throughout. All the remaining project works are due to complete in 2019.
Nick Nichols, Process and Construction Management Lead for the DIO, said: "We're very pleased to take ownership of the first of the 26 buildings to be constructed as part of Project Wellesley at the Worthy Down site. The high-quality building helps to meet the training needs of our people and will rigorously test the equipment, ensuring that our Armed Forces are ready, if, and when, they are called upon."