Press release
20/07/2016 08:02 CET
Skanska has been employed by Cheval Property Holdings Ltd as principal contractor for the demolition of the building behind 55-91 Knightsbridge.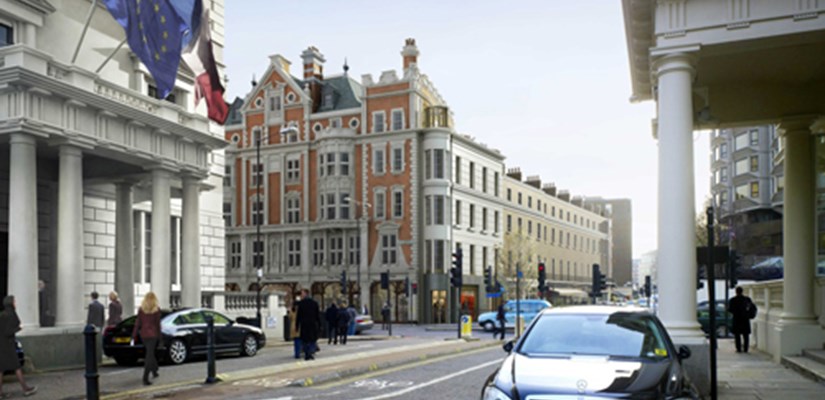 The contract, which will run until October 2017, sees the removal of the building down to basement level, in anticipation of redevelopment. The team will also clean and retain the early 20th century, Grade II-listed façade of the site's mansion block, part of the conservation area near Hyde Park. Skanska believes it is the longest façade project of its type in London.
Key to the contract award was Skanska's experience in traffic management and logistics, as well as façade retention systems and demolition within tight constraints on site. In the heart of Knightsbridge, the site is bound by two five-star hotels, residential properties, retail outlets and offices.
Paul Heather, Skanska Managing Director, said: "Our team has delivered many similar schemes and our knowledge and experience have already exceeded the customer's expectations.
"This latest project start confirms that the commercial development market in London remains active, and Skanska is playing a significant part in the sector. We have a strong pipeline of work and look forward to working with developers across the city to create their developments."
Skanska secured the contract through a competitive tender process, following a successful pre-construction service agreement, where the team undertook asbestos removal, investigative and enabling works.