Press release
26/07/2016 15:00 CET
UnderwriteMe Technology Solutions opens for business at The Monument Building today – the first tenant to move into Skanska's 94,000sqft (8,733sqm) office-led development in the City of London.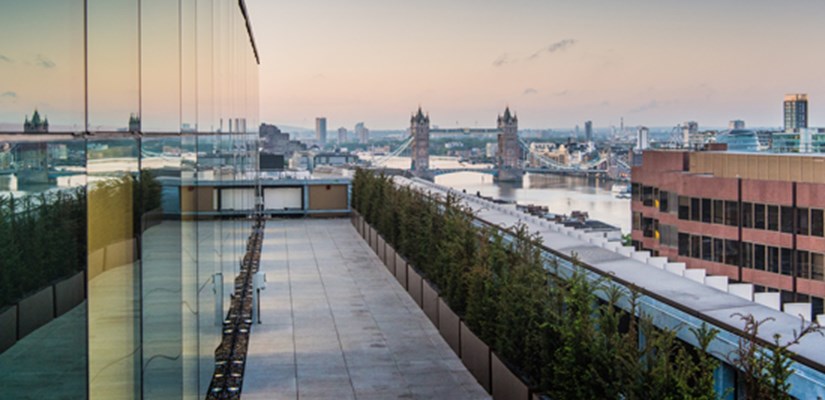 The technology firm has taken occupation of the ninth floor, comprising 5,779sqft (537sqm) of office space with an outdoor terrace.
Alex Jordan, Skanska's Leasing Director, said: "This is a significant milestone for The Monument Building. It's great to see tenants moving in and taking advantage of the top-quality facilities.
"At Skanska we develop buildings with the occupier in mind and the ninth (and top) floor, particularly, provides an exceptional working environment with excellent levels of light and fantastic views."
Designed by Ken Shuttleworth's Make, The Monument Building features four terraces, a large reception area and state-of-the-art cycle storage and shower facilities. As occupiers and visitors approach the entrance to the building, they are greeted with a stunning 'curtain' of twisted, anodised aluminium fins, bringing high-quality, modern design into this historic location.
Soon to be joining UnderwriteMe Technology Solutions are TwentyFour Asset Management which has taken the eight floor, Booking.com on the seventh floor and Olive & Squash which will occupy one of the ground floor retail units.
Savills and CBRE are the letting agents for the development.