Press release
18/10/2016 10:01 CET
Katy Dowding, Skanska managing director, has been given the title of Leader of the Year at the British Institute of Facilities Management (BIFM) awards.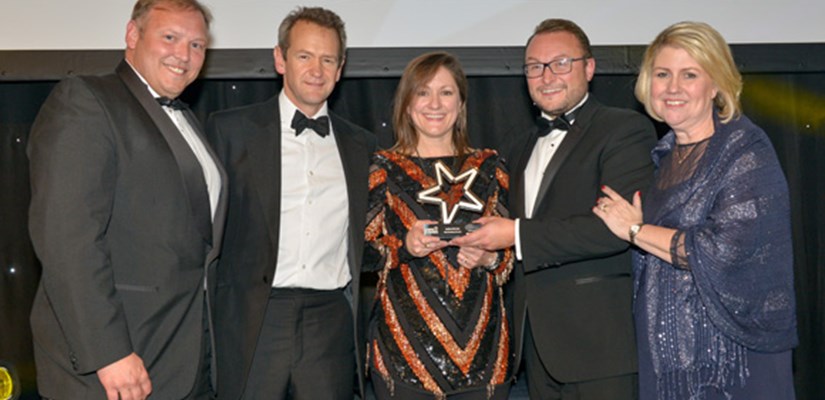 The BIFM Leader of the Year award is given to an outstanding, recognised business and people leader in the facilities management profession, who is an ambassador and supporter of the wider industry and acknowledged by their peers.
In 2013, Katy won the prestigious Woman of Achievement award from the business organisation Women in the City, in recognition of her accomplishments.
Katy Dowding said: "I feel honoured to be chosen to be the first recipient of this award which was made all that more special by being able to celebrate it with so many of my friends and colleagues on the night. It is also a fantastic endorsement of Skanska's leadership development programmes which I have been fortunate to have benefited from."
Judges praised Katy for her 'exceptional all-round experience', and for her 'true passion for the industry, which is exciting and contagious'.
Skanska was highly commended in the brand impact category and a finalist in three other categories at the BIFM awards ceremony held at Grosvenor House, London. Hosted by presenter and comedian Alexander Armstrong, the event was attended by 1,200 guests. It celebrated the achievements of facilities management professionals across the themes of people, impact and innovation.
Find out more about Katy's Leader of the Year award.