Press release
25/10/2016 15:00 CET
The report, published today by the World Green Business Council, reveals the positive impact that greener working environments have on occupant's health, wellbeing and productivity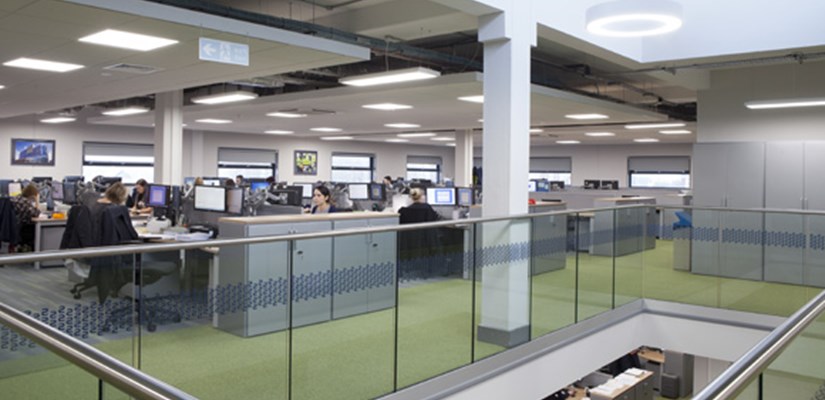 The World Green Building Council (WorldGBC) has unveiled a new report which demonstrates that it pays to invest in greener offices that keep their occupants healthy and happy.
'Building the Business Case: Health, Wellbeing and Productivity in Green Offices' highlights the global momentum behind healthy and green office design and operation.
It demonstrates how introducing simple steps like improving air quality and increasing natural light can bring environmental benefits such as using less energy, but can also have a dramatic impact on the bottom line by improving employee productivity and reducing absenteeism, staff turnover and medical costs.
The report is the latest to be released under WorldGBC's Better Places for People campaign which is co-sponsored by Skanska. It showcases seven buildings that are leading the way, including Skanska's Bentley Works in Doncaster.
Employees at Bentley Works were surveyed before and after the move to the new facility and results have shown:
3.5 times fewer sick days were taken in 2015 compared to other Skanska UK offices
A 77% increase in satisfaction regarding office amenities and location
A 34% increase in overall satisfaction
Adam Crossley, Skanska's Director of Environment, said: "This report and the buildings showcased within it present a powerful business case for investment in healthier, green offices. Our experience at Bentley Works has enhanced our approach in this area. This will in turn benefit our customers through a greater understanding of the factors that influence occupant health, wellbeing and satisfaction, as well as improving the measurement of green building performance in use."
Terri Wills, CEO of the World Green Building Council, said: "While our earlier work presented the overwhelming evidence between office design and improved health and wellbeing of workers, this report breaks new ground by demonstrating tangible action businesses are taking to improve their workspaces. The results are clear – putting both health and wellbeing, and the environment, at the heart of buildings, is a no brainer for businesses' employees and the bottom line."