Press release
07/11/2016 11:00 CET
The Barts Heart Centre project has achieved practical completion, while keeping the hospital open throughout the construction period, providing the Barts NHS Health Trust with new state-of-the-art facilities.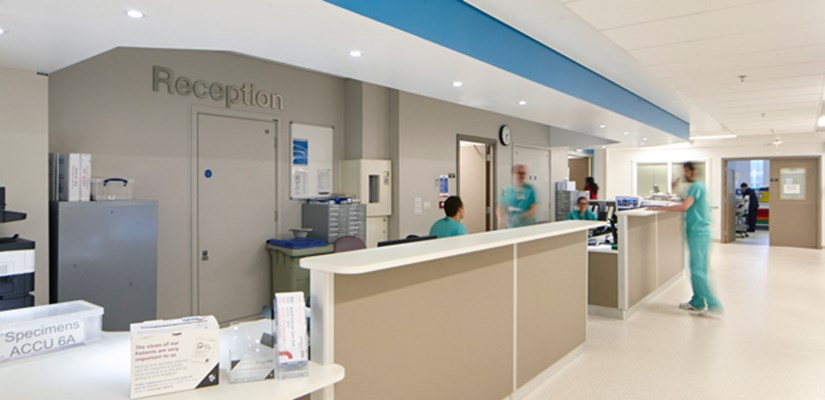 A significant change of use project within the fully operational St Bartholomew's Hospital, the Barts Health Centre provides the hospital with three additional catheter laboratories and three new operating theatres, increases the number of inpatients facilities available including conventional, high dependency and isolation wards, and provides new seminar, training and outpatients facilities.
The new centre, when combined with the existing hospital, now provides 10 theatres, 10 catheter laboratories, 250 general cardiac beds and 58 critical care beds, and will perform more heart surgery, MRI and CT scans than any other centre in the world. Now Europe's largest specialised cardiovascular centre, it covers a population of three million people across north and east London, west Essex and beyond. It is also the world's biggest centre of excellence for adults with congenital heart disease.
The completion of the centre draws to a close the Barts hospital project, which has been under construction for more than 10 years and formed part of the Barts and the London transformation.
Graham Ashley, Construction Director, commented: "The completion of the Barts Heart Centre concludes the construction phase of the Barts and the London projects. Both projects have played a massive part in many people's careers and development over the years.
"While we now move onto our next projects, we leave with a great feeling knowing the part we have all played in providing a lasting legacy of new world-class health care facilities for the people of the London, the UK and beyond. The finished hospitals are quite remarkable."
Skanska's relationship with the trust will continue through provision of 24/7 facilities management to both hospitals.