Press release
03/02/2017 11:50 CET
Strong pipeline provides solid base for 2017 and beyond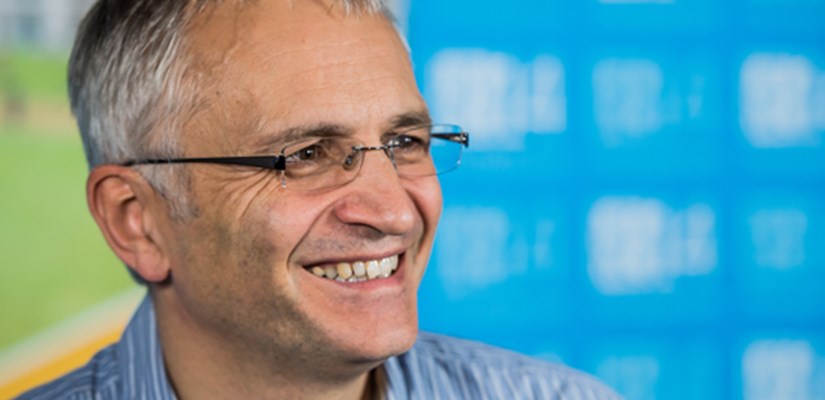 Skanska UK's construction business recorded operating income (profit) of £35.1 million in 2016 on revenues of £1,678 million. This equates to an operating margin of 2.1 per cent. During this period, £1,800 million of orders were booked by Skanska UK.
"I am pleased to report a 17 per cent increase in revenue for 2016," said Mike Putnam, Skanska UK's President and CEO. "Operating margin is still firmly in the top tier of the sector, despite a small decline as the result of a challenging business environment."
During the year Skanska won a host of new contracts, contract extensions and framework appointments. Some of the highlights were:
• A contract with Highways England to deliver the A14 Cambridge to Huntingdon road improvement scheme, worth £290 million to Skanska
• A £245 million, seven-year road maintenance and improvement contract for Devon County Council
• The £165 million Waterloo and South West Upgrade project to improve Waterloo Station and outlying stations and rail systems
• A contract awarded by Network Rail for the Northern Hub project in Manchester, worth in excess of £74 million to Skanska
• A £60 million contract with Great Ormond Street Hospital to build the Zayed Centre for Research into Rare Disease in Children (the third phase of a redevelopment programme)
• A £45 million contract to build the Copyright Building in the West End of London
• £32 million contract to design and build Duke's Court in the West End of London
• The enabling works contract for the proposed HS2 rail-link between London and Birmingham
• The design and construction of a 5km tunnel underneath the river Humber for National Grid, worth £40 million to Skanska
• A £18 million contract for the demolition phase of 55 to 91 Knightsbridge in London
• A £55 million contract in joint venture with Skanska Sweden, to build the final stage of a major neutron research facility in Lund
• A one-year extension to the existing facilities management contract with the Metropolitan Police, worth about £12 million
• The Barts Health NHS Trust extension of Skanska's facilities management contract to provide a waste management service until 2021, worth £6.5 million
• A new highways maintenance contract award in North Somerset worth £16 million over two years and appointments to frameworks in Hampshire and West Sussex
• A three-year, £11.2 million extension to its existing facilities management contract with Woking Borough Council, following an initial four-year contract
Putnam said: "These successes demonstrate very clearly the breadth of our portfolio across public, regulated and private sectors. This provides our business with both diversity and resilience in a highly competitive market and in the face of the uncertainty created by the EU referendum last June.
"A 'book-to-build' ratio of 107 per cent is an increase on what we reported this time last year and our full pipeline of work for this year, including the full value of frameworks, is very healthy," said Putnam. "This clearly indicates a solid basis on which to build in 2017 and beyond."
In addition to new contract wins, Skanska successfully completed a number of projects in 2016, including the remodelling of junction 19 on the M1 motorway, improving safety and journey reliability for the road's 140,000 daily users. A number of building projects were completed in London, including the 10-year modernisation of St Bartholomew's Hospital and the construction of office buildings at One New Street Square and Creechurch Place.
At The Monument Building, where Skanska is both developer and builder, construction was finished in May 2016 and more than half of the floor space was let by the end of the year.
In Bristol, in 2016, four projects were handed over creating more than 500 much-needed school places and work commenced at a further three schools. This brings the total number of school projects completed under Skanska's Local Education Partnership (LEP) to 46 in the last 10 years.
Further afield, a team from Skanska UK has helped Skanska Sweden complete the first patient wing at the New Karolinska Solna Hospital in Stockholm, one of the world's biggest and most ambitious hospital projects.
Putnam added "We are pleased that we can once again report a positive financial performance for Skanska UK. It is equally important to us that we deliver these results in a responsible way. Last year, we made good progress in all of our sustainability areas of health and safety, ethics, green, diversity and inclusion and corporate community investment.
"We are focused on creating a more diverse and inclusive Skanska – with more diverse candidates on our shortlists. I am delighted that 35 per cent of the people recruited last year were women. We are slowly but surely shifting the dials on diversity."