Press release
20/02/2017 11:40 CET
Pupils at the Beech Green Primary School, in Quedgeley, Gloucestershire, took part in a competition to name two winter maintenance vehicles.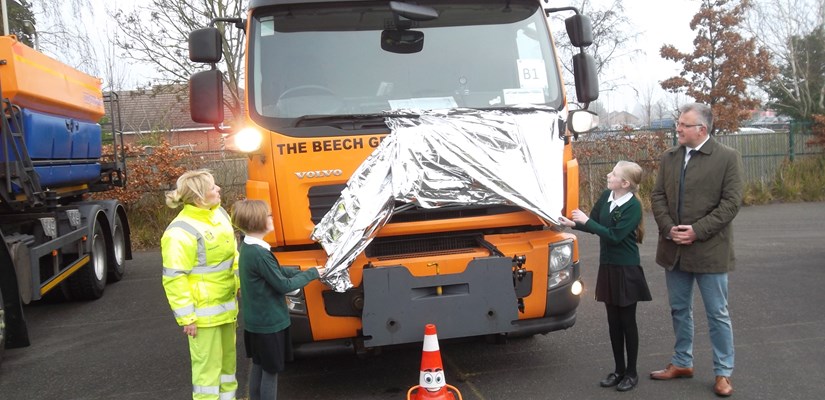 Following a visit from Skanska to promote road safety, the competition was judged by headteacher, Richard Woolston. The announcement of the winners - Kobi Smetham, age 4, Isobel Higgs age 8 and Sophie Nicholls age 9 - was followed by an event attended by Skanska which brought the newly-named gritters along. Also in attendance were traffic officers with their vehicles and other equipment that is used on highways maintenance contracts.
Richard explained: "The children put a lot of thought into their entries and really enjoyed the whole experience. I would like to say a big thank you to everyone at Skanska who helped to make this a really positive experience for us."
Employees from Skanska, attended the school to launch the competition at the beginning of this year. They presented to Year 1 to 6 pupils to help raise awareness about the importance of road safety, in particular how to stay safe around road works.
Joanne Lagan, who is a trainer at Skanska, explained: "We are always looking for opportunities to help engage with the local communities where we work and help to build for a better society.
"My daughter attends this school and I know the staff are always keen to get involved with interesting projects to engage and excite their pupils. So, I thought it would be a good idea to approach the headteacher and ask him if he would be happy for us to attend the school and speak to the pupils.
"They were all very enthusiastic and joined in by highlighting some hazards and the importance of staying safe."