Press release
13/03/2017 13:23 CET
With five floors let and three floors under offer, only one floor remains at The Monument Building, Skanska's 10-storey office-led development in the City of London.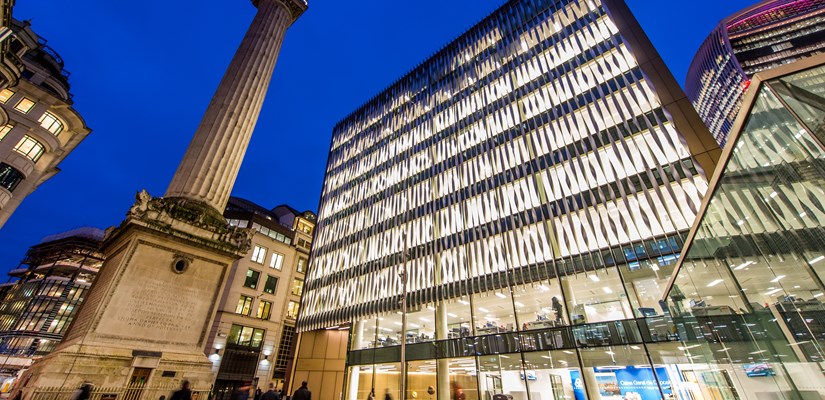 The final tenant will join businesses such as Maxis, UnderwriteMe Technology Solutions, TwentyFour Asset Management, Booking.com and Portuguese bank Caixa Geral de Depósitos. In addition to the office occupiers, both retail units Le Pain Quotidien and Olive + Squash are open for business.
Skanska Development Director Neal Pickering said: "It's great to be in this position with just one floor remaining at The Monument Building. Many of the tenants have now completed their fit out and are working in the building. The standard of fit out is exceptional and very much in keeping with the development's ethos of modern, high-quality design within an historic setting.
"I urge any businesses looking for office space in the City of London to consider The Monument Building, before it's too late."
The Monument Building, designed by architect Ken Shuttleworth's Make, has a distinctive 'curtain' of twisting, anodised aluminium fins on the south façade, creating a new backdrop to the historic Monument.
Savills and CBRE are retained to let the remaining office space at The Monument Building.