Press release
17/03/2017 15:00 CET
Skanska, with CURA Group, is to expand Vestfold Hospital in Norway, a scheme known as the Tønsberg project. It will include new psychiatry and somatic care buildings, at a total cost of £162m (NOK 1.7bn, SEK 1.76bn).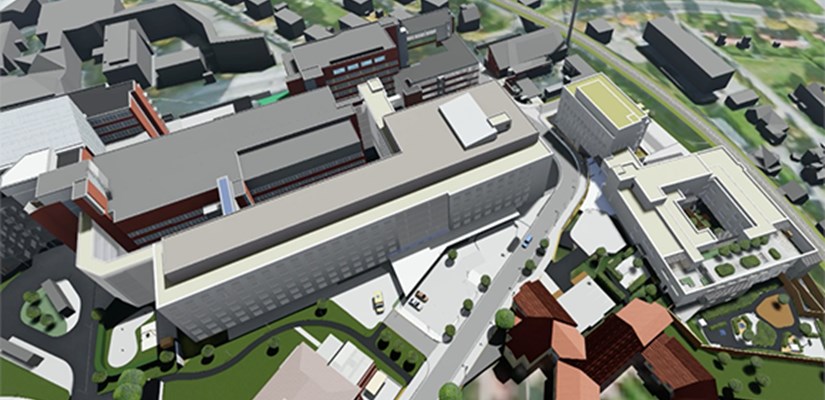 The Skanska delivery team is drawn from Skanska UK's extensive hospital experience and Skanska Norway's local knowledge and expertise. The contract value for the UK business is approximately £28m (NOK 288m about SEK 298m).
The new psychiatry building will have a gross floor area of about 12,000sqm, to be completed in March 2019, while the building for somatic care will cover 33,000sqm and be handed over in 2021. The scheme also includes infrastructure improvements, energy facilities and demolition of existing hospital buildings.
The contract is based on an integrated project delivery model, where the parties involved, including subcontractors, cooperate in the implementation phase with common incentives. Skanska has gathered expertise from across its global network, including the UK, Norway, Sweden and the USA, to deliver the best possible solution.
Stein Kinserdal, the hospital's Chief Executive Officer, says the residents of Vestfold can look forward to a more forward-thinking and modern hospital.
Terry Elphick, Managing Director at Skanska UK, said: "The expansion at Vestfold Hospital benefits from our healthcare expertise, gained over many years in the UK and more widely across our global business."