Press release
08/05/2017 10:00 CET
Mike Putnam steps down from CEO role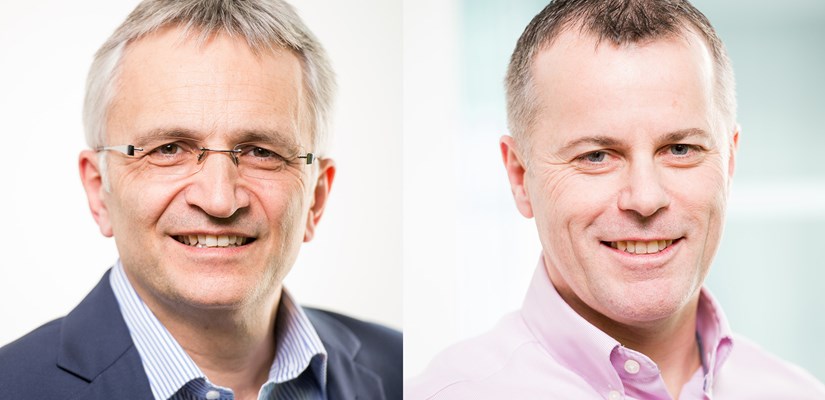 Skanska UK has announced that, after more than 25 years with Skanska, the last seven as President and CEO, Mike Putnam has decided to move on to develop the next stage of his career, building a portfolio of non-executive directorship positions. Gregor Craig has been appointed President and CEO, with immediate effect.
As part of this change, Putnam will continue to work with Skanska UK in a non-executive capacity, supporting the new President and CEO to take the UK business forward.
During his time heading up Skanska's UK business, which included the fallout from the global financial crisis, Putnam has led the company to deliver stable, industry-leading results.
He has also personally and passionately championed Skanska's values such as green, diversity and inclusion, and health, safety and wellbeing, both within the company and across the UK construction industry. This has been recognised through his appointments as co-chair of the government's Green Construction Board and as a member of the Construction Leadership Council.
Craig joined Skanska UK's Executive Management Team in 2015 and has had responsibility for both infrastructure and building operations. He joined Skanska in 2003 as Operations Director for the company's London commercial building operation, having spent the earlier part of his career at John Laing, Wates and Carillion, in both operational and commercial roles.
Craig brings a wealth of experience to the role. He was Managing Director of two operating units, prior to joining the Executive Management Team. He is also a member of Skanska's Global Safety Leadership Team, a member of the Skanska Infrastructure Development board and, externally, a member of the Build UK board.
Craig's appointment demonstrates Skanska's strong focus on succession planning and promoting from within the company.
Anders Danielsson, Skanska AB Executive Vice President, said: "I would like to thank Mike for his great contribution to Skanska over many years. He has decided that he wants to move to the next stage of his career and we wish him well."
Mike Putnam said: "I have thoroughly enjoyed my time leading an amazing organisation, with amazing people. I am very proud of the inclusive and caring culture we have created over the last few years, which I believe is unique in the UK. I am also excited about the next phase of my career, while maintaining strong links with Skanska."
Greg Craig said: "I am incredibly proud and excited to be given the opportunity to lead Skanska UK. We have built a great reputation within the industry and we are brimming with hard-working, ambitious and talented people. Even with our current industry-leading performance, I believe that we have still more potential to demonstrate to our customers and I look forward to playing my part to unleash it."