Press release
02/06/2017 14:00 CET
Skanska has secured a letting with leading specialist bank, Aldermore PLC at The Monument Building, its 94,000sqft (8,733sqm) office-led scheme in the City of London.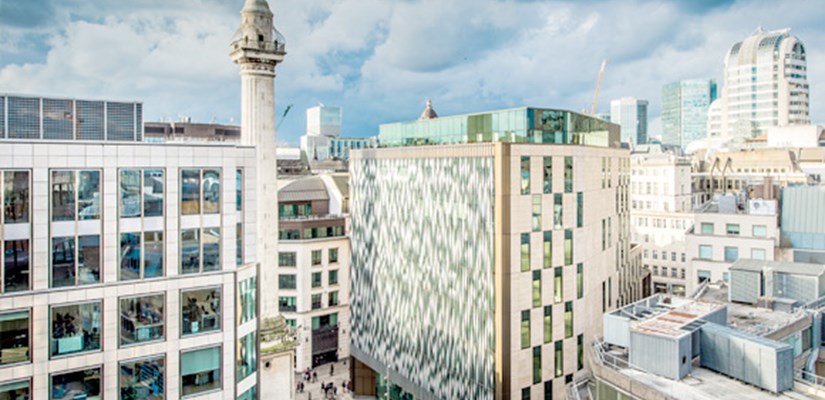 Aldermore has taken the sixth floor, leaving just one floor remaining to let in the 10-storey development which is located next to the Monument to the Great Fire of London.
Aldermore will occupy 10,428sqft (969sqm) of office space to accommodate its growing London office. Founded in 2009, Aldermore offers straightforward products to small and medium-sized businesses, homeowners, landlords and savers.
Aldermore joins existing tenants M7 Real Estate, Maxis, Underwrite Me Technology Solutions, TwentyFour Asset Management, Booking.com and Portuguese bank Caixa Geral de Dépositos in the office space, along with Olive & Squash and Le Pain Quotidien, in the ground floor retail units.
Neal Pickering, Development Director at Skanska, said: "We are delighted that Aldermore has chosen The Monument Building as its new headquarters, complementing the tenant mix. We now have just one floor available."
Dana Cuffe, Chief Operating Officer at Aldermore comments: "The ideal central location, high-quality office space and impressive facilities at The Monument Building will greatly enhance the positive work environment which we are able to offer to our employees."
The Monument Building, designed by architect Ken Shuttleworth's Make, has a distinctive 'curtain' of twisting, anodised aluminium fins on the south façade, creating a new backdrop to the historic Monument.
Savills represented Skanska in the transaction and Caddis Consultancy advised Aldermore.