Press release
03/07/2017 11:00 CET
Skanska has successfully secured a 10-year highways maintenance contract, worth £32m a year.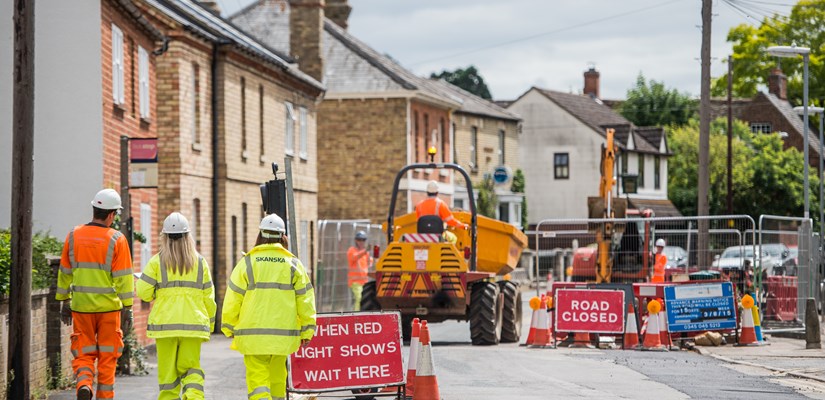 The original contract to maintain 1,700 miles of carriageway, 1,400 miles of footways and cycleways and 1,276 structures started in 2006. The new contract runs from 1 July 2017 to 30 June 2027 with the option to extend for a further five years.
Simon White, Operations Director at Skanska, commented: "Over the term of this contract the team has worked hard to deliver a strong performance and bring innovations to Cambridgeshire that have saved £14m, like our award-winning dragon patcher.
"Our purpose is 'we build for a better society' and an example of how the team has embedded this into the contract is working with the local communities to help improve the areas that surround where they work. Last year, they helped a local college by repairing the grounds and parking areas and made a toddler's dream come true by arranging for him to visit one of our construction sites, which he walked past on his way to school each day."
Cambridgeshire County Council's Interim Director of Infrastructure Management and Operations, Christine May, said: "From the moment someone leaves their home they use our highways and byways. We know that having well maintained roads and paths is vital to the communities we serve and to support the local economy. That work must be of a high quality and our highway service is looking to drive innovation. This is so we can achieve value for money for our taxpayers by using better methods, materials or technology.
"Skanska previously held the contract and together we have worked to save the council millions of pounds while delivering vital services such as pothole repair, resurfacing and gritting. We are delighted to award Skanska this new contract and be able to work together to deliver more innovations and best practices that save time and money, as well as sustainable solutions that protect the environment for future generations."
Skanska will provide a range of highways maintenance services, which includes, surfacing and surface treatment works and patching; drainage and gully maintenance; sign maintenance; grass and vegetation cutting; emergency response and winter service; street lighting; gully cleansing and drainage jetting; safety inspection repairs; kerbing and paving works; footway construction and resurfacing and patch repairs to carriageway and footways.
The team also provides a range of design, construction and supervision services to deliver major infrastructure improvements that covers junction improvements, cycle ways, link roads, safety improvements, bridge strengthening and building new structures.