Press release
13/07/2017 14:00 CET
Skanska's team working at the Cambridge Biomedical Campus recently took time out to work with Red2Green to improve the facilities for its chosen charity.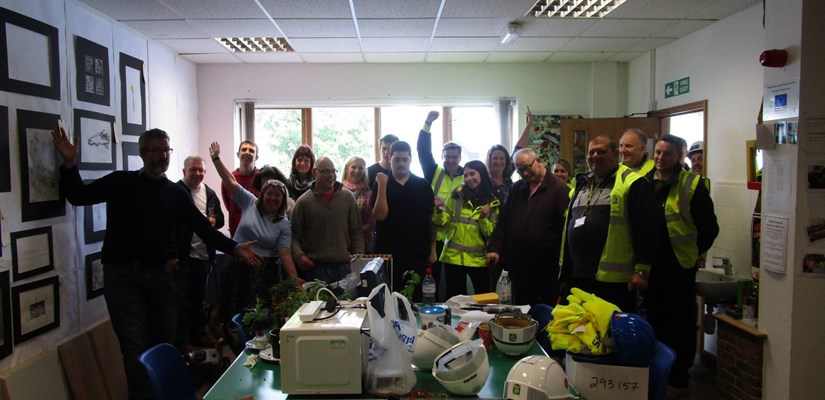 Over 20 people, including volunteers from the supply chain, spent two days providing storage solutions and hand-washing facilities. The team also fitted edging strips for worktops, dispensers for soap and paper towels, toilet grab rails, a thumb-turn lock to the escape door, and tools to support craft sessions.
The team even created an indoor space for resident dog Dylan, whose 'pets as therapy' sessions help learners with relaxation and communication skills.
Derren Masters, Design Director for Skanska and team leader for the volunteering activity, said: "The engagement, support and commitment from all concerned has been tremendous. Our special thanks goes to Stortford Interiors and IMEX who were stars on both days. Collectively we have given Red2Green much needed functionality in their building, clearly improving their day-to-day activities."
Ruth Rogers, Interim Chief Executive Officer for Red2Green said: "The work that the Skanska and supply chain volunteers have completed is fantastic – so thank you very much. We know that both our learners and your volunteers have benefitted from working alongside each other."
Red2Green is a local Cambridgeshire charity which supports adults with learning disabilities, those on the autistic spectrum and people living with mental ill health. Find out more: www.red2green.org.