Press release
18/08/2017 12:00 CET
New technology developed by Spaceti, bringing together location-based sensors, a mobile app and web dashboard, has been trialled by Skanska at its UK head office. The aim of the trial was to assess how the data the system produces can be used to improve facilities management services in real time.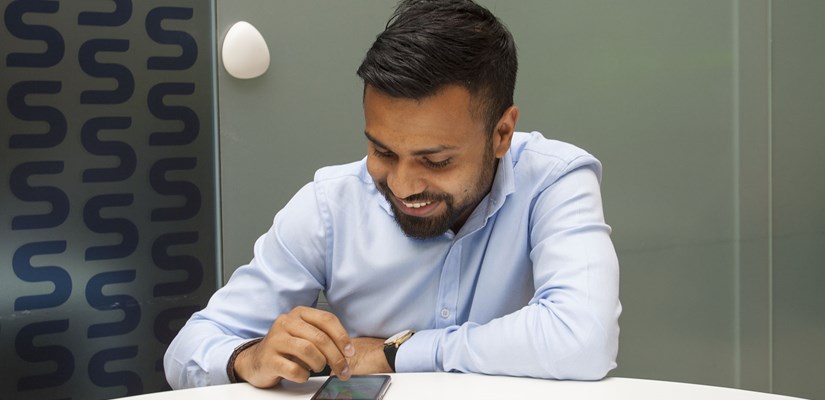 The innovative solution looks to provide building managers with timely and accurate information about how a building is used, together with a range of environmental information. Skanska is the first company in the UK to pilot the system and now plans to use the system at other sites where it carries out facilities management.
The system links to the internet of things, where different devices connect and communicate over the web. Sensors capture how a space is occupied and where people are, as well as information such as temperature and humidity. This data can then be used to plan the facilities management strategy more effectively for that area.
"The system has a range of potential benefits," said innovation manager at Skanska Dr Ruhul Amin. "These include fault reporting, as the mobile app allows people to report problems and attach pictures, together with their exact location. In an emergency, it could automatically help to guide people out of buildings to evacuation points. It can also help the management of lone workers, through remote monitoring, to ensure their health and wellbeing, and people can use the app to signal for aid."
The data acquired by the Spaceti solution can be integrated directly into computer-aided facilities management systems (CAFM), in real time, cutting down on administration and improving efficiency.
Operations director at Skanska Jane Cooper added: "Data and smart devices are at the heart of the future of facilities management. They are the key to delivering a cost-effective and high-quality service for our customers. We believe that an innovative approach to asset management, using new technology linked to the internet of things, will pay big dividends."
CEO of Spaceti Max Verteletskyi stated: "We appreciate the strategic foresight, agility and innovative culture shown by Skanska's UK team. Together, we can accelerate the transformation of how buildings serve the wellbeing of people in the UK and beyond."