Press release
03/10/2017 12:40 CET
Skanska has been recognised as being one of Britain's healthiest workplaces. It is also one of the top performers for making the best efforts to improve employee health.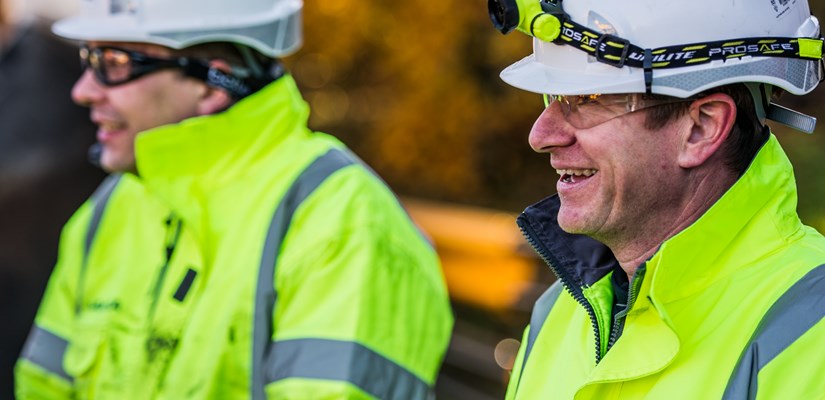 The findings come in one of the largest employee health and wellbeing surveys in the UK, Britain's Healthiest Workplace.
It studies the link between employee health and lifestyle choices, the work environment, and business critical outcomes such as productivity and engagement.
The study, now in its fifth year, recognises organisations with the healthiest workforces that also make the best efforts to improve employee health. It was developed by VitalityHealth and is delivered in partnership with the University of Cambridge, RAND Europe, the Financial Times and Mercer.
This year, 31,950 employees from 167 organisations participated in the survey, covering large, medium-sized and small companies — defined as those employing more than 1,000 people, between 250 and 999, and less than 250 — from across the public and private sectors.
Skanska was recognised as being in the top quartile of 'large' companies, alongside the likes of Johnson & Johnson and Dell Corporation. The company was also highly commended for the 'Most Improved Workplace' award, which is presented to repeat participants that have most improved their performance year-on-year.
Skanska UK's Director of Health, Safety and Wellbeing, Dylan Roberts commented: "We are delighted to be recognised in this year's survey. At Skanska, we place a huge emphasis on preserving, protecting and promoting the health and wellbeing of our employees and those that work with us.
"We are particularly proud to see improved scoring in the area of mental health. This is one of our focus areas and we have been working hard to raise awareness and reduce the stigma. This has included training over 200 mental health 'ambassadors' to recognise common mental health problems, while also providing an informal network for anyone needing to talk or find support."