Press release
01/12/2017 16:44 CET
Top 50 UK employers list revealed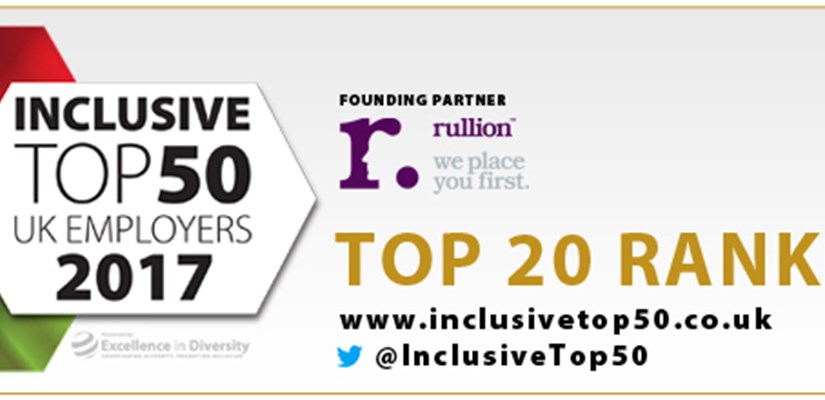 Skanska has been recognised as the most inclusive construction employer after being ranked 13th on the UK Top 50 list announced at the Excellence in Diversity Awards.
Taking place last night at The Midland Hotel in Manchester, the awards scrutinise recruitment procedures, training and a host of initiatives to assess how diverse organisations are. The list recognises employers striving to reinforce their commitment to attracting and retaining a truly diverse workforce, achieving equality, diversity and inclusion at its purest form.
Skanska was the highest ranking construction and engineering employer on the list, out-performing closest industry rival, Mott Macdonald, at number 20.
This is Skanska's third diversity and inclusion achievement in recent months. Skanska picked up the Employer Recognition Service Gold Award for the military recruitment scheme, followed by Best Diversity Initiative for the Experience Skanska programme– supporting people from diverse backgrounds to get in to a career in construction – at the CIPD People Management Awards.
Harvey Francis, Executive Vice President said:
"This is clear validation of leadership in our Business Plan 2020 diversity and inclusion sustainability area and continued recognition that we're delivering our commitment to make Skanska an even more progressive and exciting place to be.
"Already we have benefited from the skills, experience and knowledge brought to us by those who have joined through inclusion schemes such as our return to work, ex-military, trainee and apprenticeship paths. It's a win-win both for Skanska and the individuals joining us."