Press release
08/02/2018 15:35 CET
Skanska aims to become the first UK contractor to successfully achieve certification to PAS 2080: Carbon Management in Infrastructure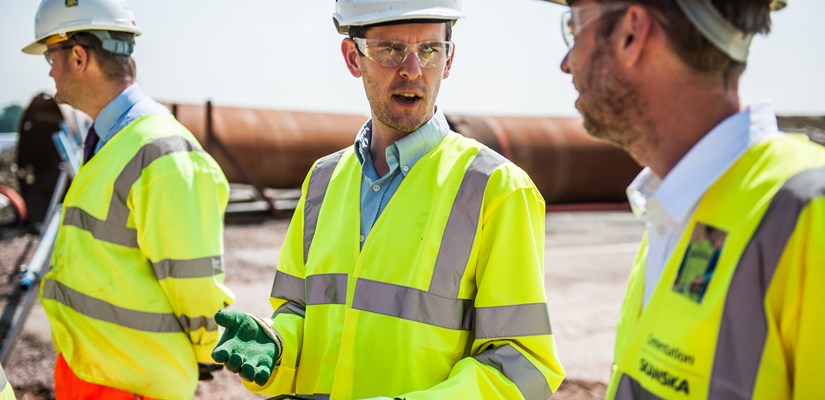 PAS (Publicly Available Specification) 2080 is the world's first specification for managing whole-life carbon in infrastructure. Developed by BSI (British Standards Institution) and key stakeholders from industry and government1, the new specification sets out a consistent approach to the management of carbon across the whole infrastructure value chain.
A PAS2080 approach incorporates carbon reduction opportunities across the whole-life of an asset, rather than just during the construction phase. Skanska has been reviewing and improving its processes across the preconstruction and project delivery phases, particularly focussing on estimating, design and carbon measurement.
Skanska has already made significant carbon reductions on many projects, including the development of its own facility at Bentley Works in Doncaster, which won the NCE's 'Low Carbon Leaders' award in 2016.
James Richardson, Managing Director at Skanska said:
"By managing carbon effectively we can improve our performance and address one of the biggest global environment challenges that society faces. Conforming to PAS 2080 demonstrates our commitment to improving infrastructure for society."
Skanska UK's Director of Environment, Adam Crossley said:
"We're proud to have supported the development and implementation of PAS 2080 and we're now working towards having our compliance independently assessed by BSI. Our aim is to play a part in reducing carbon across all the assets we build, operate and maintain.
"PAS 2080 provides a common framework and guidance for the whole value chain. It is essential for clients, designers, contractors and suppliers to work together if we are going to drive to drive a low carbon future."
Amanda Pakes, Product Champion at BSI said:
"By implementing PAS 2080 it demonstrates Skanska's commitment to establishing a governance system for managing and reducing the carbon life cycle when delivering infrastructure assets and programmes of work. We look forward to independently assessing their compliance and recognising their achievements."