Press release
12/02/2018 15:39 CET
Skanska, along with its alliance partners, has received a CEEQUAL award for the sustainable delivery of the Ordsall Chord rail project.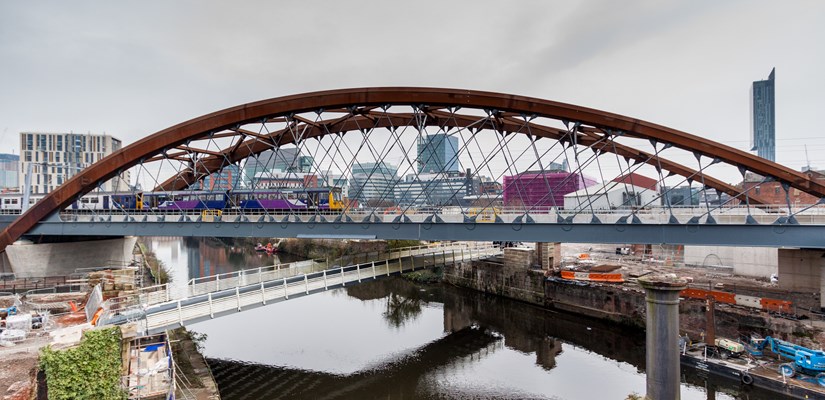 The Ordsall Chord is part of Network Rail's £1bn+ Great North Rail Project, an integral part of the national Railway Upgrade Plan that will increase connectivity and promote economic growth in the region.
Sustainable development played a key role in the conception, planning and design of the project, which helped to create a beyond-compliance mind set and limit any adverse impacts, during construction, on the local community, businesses and environment.
The project achieved a net biodiversity gain, a 10 per cent reduction in embedded carbon during construction and a 98 per cent diversion of waste from landfill – with the majority of companies used from within a 30 mile radius.
Key highlights include:
The reuse and recycling of materials, which reduced the amount of primary material needed on the project
The recycling of the stone used from Prince's Bridge
Approximately 3,000 bricks were reused from the structure of the Grade II listed arches
Over 1,000 tonnes of carbon has been saved through reuse of ballast and rail on site.
Project Director, Keith Gardner, said: "We worked hard to achieve this standard and embedded our aims within the programme framework. To receive a CEEQUAL award is a reinforcement of the effort we went to, to deliver the project as sustainably as we could.
"The Ordsall Chord improvements will have a huge impact, both in terms of local development and the vastly improved connectivity of the rail network in the north."