Press release
09/03/2018 12:00 CET
Skanska's multi-utilities team has received the Grass Roots Best Customer Service Collaboration Award from the Institute of Customer Service.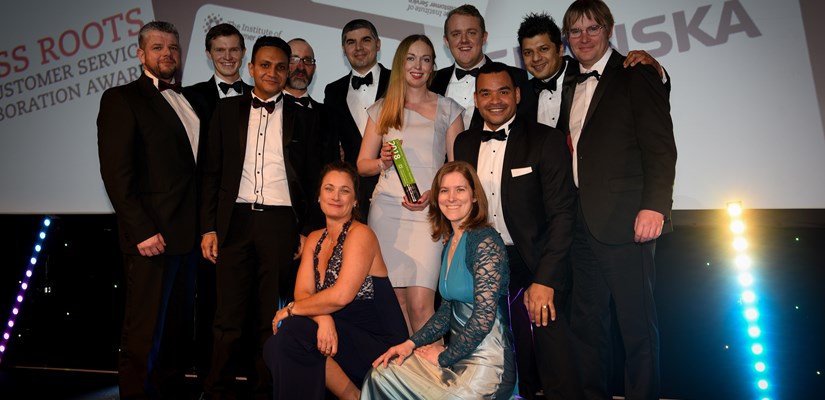 The team was recognised for its collaborative approach to customer service with client Transport for London (TfL) on its Structures and Tunnels Investment Portfolio (STIP), which involved the diversion of multi-utilities (gas, electricity and water) infrastructure on four bridges in London.
Organisations from a variety of sectors were recognised for their achievements at the prestigious awards ceremony. Of the 125 shortlisted organisations and individuals, some were well-known high street names and brands, while others represented the small business and public sectors, demonstrating that good customer service is vital to all organisations and industries.
Commenting on the award win, Raj Kumar Project Director at Skanska, said: "We are all really proud of this award, and it unquestionably proves the value in collaborative working and thinking."
Jo Causon, CEO of The Institute of Customer Service, commented: "What's clear from this year's entries is the extent to which organisations are determined to get things right first time, embed a customer service ethos at every level, and fuse the functional and emotional impact of experiences – which is not easy in such a competitive economic environment."
The event took place on 7 March at the Hilton on Park Lane, London.