Press release
05/04/2018 11:00 CET
North Somerset Council has awarded a five-year contract to maintain and improve the area's roads to Skanska.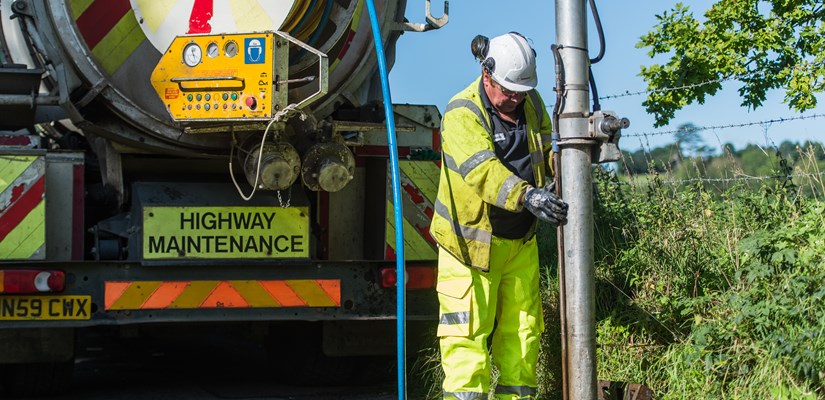 The highways services contract is worth up to £50m and started on 1 April 2018.
Skanska already held the council's highways maintenance contract until the end of March. The new contract will continue to cover:
carriageway and footway surfacing and maintenance
highway improvement projects
verge maintenance
drainage maintenance
road marking
temporary traffic management
emergency response
winter maintenance
The contract has been awarded using an access agreement with Peterborough City Council.
This allowed North Somerset Council to use Peterborough's procurement process in return for a one-off payment of £225,000.
Cllr Elfan Ap Rees, the council's deputy leader and executive member with responsibility for highways, said: "Despite on-going budget pressures improving and maintaining North Somerset's roads continues to be a high priority for us, and we are committed to investing in our roads.
"This innovative access arrangement allows us continue our relationship with Skanska while making significant savings in the procurement and mobilisation costs associated with a contract of this size – ultimately securing the best possible value for money for council taxpayers.
"We look forward to continuing our work with Skanska, making real improvements in the overall condition of our roads and delivering a network that meets the needs of road users now and in the future."
Simon White, Operations Director at Skanska, commented: "Winning this new contract is a great testament to the team's hard work to deliver high-quality results for the customer and, ultimately, benefits for the residents and road users that use this network.
"At Skanska, we are always looking to use our expertise and skills from across the highways sector to develop and share innovative solutions and methods that delivers a more efficient way of working."