Press release
09/05/2018 15:30 CET
A community charity scheme and the environment both benefit from a simple solution to minimising wood waste on site initiated by Skanska's Coventry Hospital team and an in-house environment expert.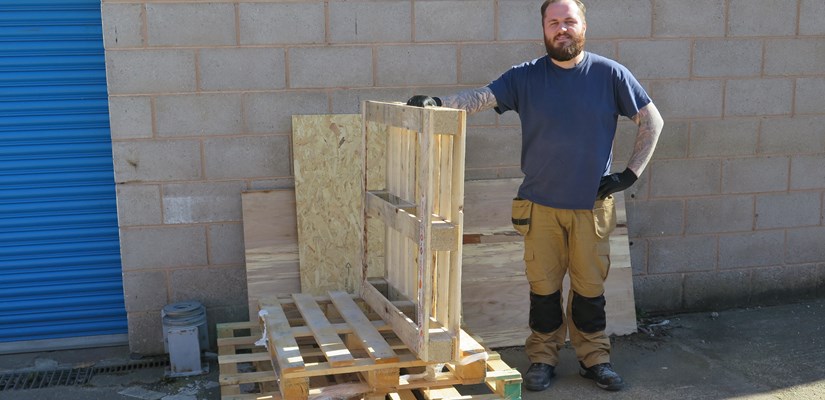 Over 10 tonnes of wood has been diverted from landfill in just over a year.
Mitchell Martin, part of the project team, wanted to find a better use for the wooden pallets that were being delivered to site with supplies.
"I was frustrated that surplus pallets quickly filled up our bulk waste bins and skips," he says. "I knew there had to be a better way."
Rachael Quinn, one of Skanska's in-house environment advisors, pointed him towards local charity the Jericho Foundation, based in Birmingham.
The charity collects the pallets and then local people create a variety of useful objects from recycled wood, including furniture, flower planters and firewood. It improves their woodwork skills and enables them to progress towards training and employment opportunities.
Iain Bushell, project director, said: "Another significant benefit is fewer vehicle movements into and out of the site, as we are using fewer skips. This means a reduction in safety risk for our people too."
Find out more about the charity: Jericho Foundation website.