Press release
18/05/2018 19:00 CET
Skanska has been awarded the contract to build K1 Knightsbridge, a mixed-use scheme for The Olayan Group worth £141 million.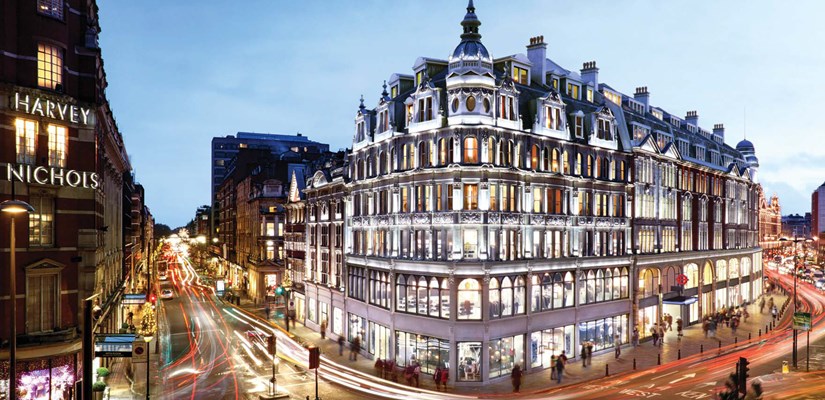 The 340,000sqft (31,600sqm) project combines commercial, residential and retail space in the Royal Borough of Kensington and Chelsea. The Olayan Group's developer for the project is Chelsfield.

Designed by Fletcher Priest Architects, the scheme will see the comprehensive redevelopment of a large site bordered by Brompton Road and Sloane Street in the heart of Knightsbridge. Skanska was employed on the second phase of the project under a PCSA in November 2016.

The 142-week programme will create modern, high-end retail and office space, 35 residential units and a new rooftop restaurant. Retaining the site's historic facades is intrinsic to the scheme, modernising the building while maintaining the neighbourhood's architectural character.

Another major aspect of the project will create much needed step-free access to Knightsbridge underground station via a new entrance from Hooper's Court. The station entrance currently at the corner of Sloane Street and Brompton Road will be relocated further west along Brompton Road.

The project will give Skanska the opportunity to train and create employment for local people. Ten work experience placements and eight apprenticeships will be offered during the project, ensuring that the community as a whole will benefit.

"I am delighted that Skanska will be working with Chelsfield on behalf of The Olayan Group on K1 Knightsbridge. By delivering the project and improving accessibility to the station, more people will get to enjoy Knightsbridge as a retail destination," said Steve Holbrook, managing director.