Press release
18/06/2018 19:00 CET
Skanska has become the first UK contractor to achieve verification to new Carbon Management in Infrastructure specification from BSI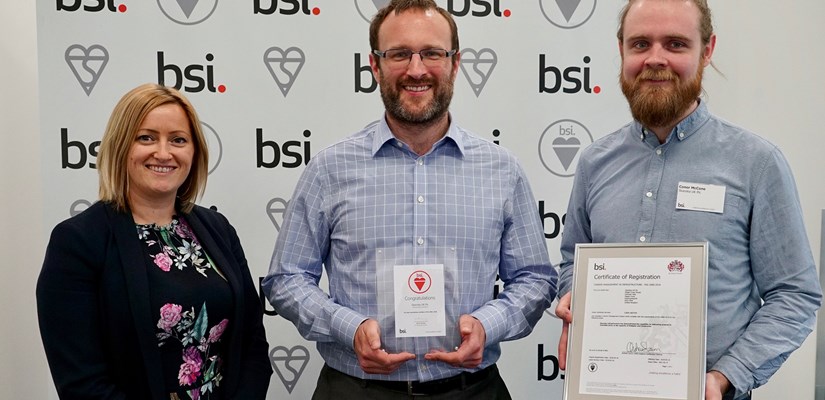 PAS 2080 is the world's first specification for managing whole-life carbon in infrastructure. Developed by the Construction Leadership Council's Green Construction Board with the British Standards Institute (BSI), it provides a consistent framework for evaluating and managing carbon across the whole infrastructure value chain.
Skanska has undergone an independent assessment by BSI, the business improvement company, including a rigorous on-site audit covering all the requirements of PAS 2080.
Andrew English, Managing Director of Skanska's infrastructure business said:
"We are delighted that our capability in relation to carbon management has received independent verification.
"PAS 2080 provides a common framework and guidance for the whole value chain to work collaboratively to reduce carbon across the lifetime of a built asset. By becoming the first UK contractor to achieve this verification from BSI we are showing a position of leadership in carbon management and demonstrating a real commitment to tackling the carbon challenge."
Natasha Bambridge, UK Product Certification Director at BSI said:
"Creating a sustainable way of working in infrastructure is critical to the future of the industry; by working collaboratively towards a common goal to reduce carbon, infrastructure organisations have the power to see economic gains and leave a sustainable legacy.
"Skanska should be proud that they are leading the way with this. Verification to PAS 2080 will help them to reduce their carbon footprint and improve the effectiveness of their business."
Find out more in this video case study.