Press release
22/06/2018 09:00 CET
Saturday, 23 June, is International Women in Engineering Day and Skanska is taking the opportunity to highlight the contributions of two female employees.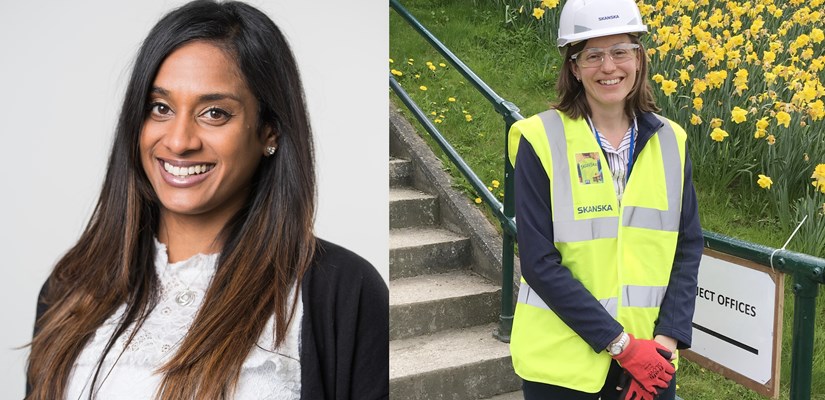 Siobhan Barr, a senior quantity surveyor in Building working on Project Wellesley in Deepcut, Surrey, is profiled by the customer, the Defence Infrastructure Organisation, on its website and social media channels. She explains her responsibilities and shares a female perspective on the industry, her project and her role. Read Siobhan's blog.
"It's interesting to take time out and reflect on my role and what I do each day," said Siobhan. "To be able to share my experience with our customer and the wider world is a good way to hopefully encourage more women into construction."
Kate Young, a senior engineer in Building Services, features in The Telegraph Top 50 Women in Engineering supplement this weekend and provides an overview of her role, her views on returning to work following a career break to care for her young family and what the future may hold for the next generation of women engineers.
"For me, it is important to demonstrate that women are very welcome in the construction industry as engineers," Kate said. "My own experience has been positive and I hope that the next generation considers construction as a progressive career choice."
​​International Women in Engineering Day, which is under UNESCO patronage, is an annual international awareness campaign to raise the profile of women in engineering. One of its aims is to focus attention on the amazing career opportunities available to girls in the industry by celebrating the outstanding achievements of women engineers throughout the world.
To discover other activities which celebrate women in engineering, follow @INWED1919 or post your content using these hashtags on social media: #RaisingTheBar #INWED18.