Press release
10/10/2018 07:00 CET
Director of Environment Adam Crossley to speak at major construction event.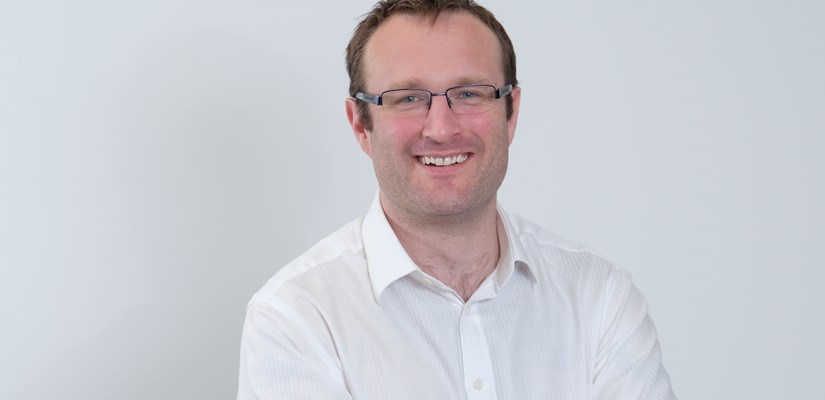 "The construction industry has a significant role to play in reducing carbon emissions," Skanska UK's Director of Environment Adam Crossley will tell an audience at UK Construction Week later today. The event is taking place in Birmingham throughout the week and includes a sustainable construction conference, hosted by the global environmental organisation IEMA, where Adam is a guest speaker.
Greenhouse gasses, such as carbon dioxide, play a significant role in global warming. The construction industry as a whole is a big producer of carbon emissions like these, so it has a large environmental impact. In fact, carbon emissions happen at every stage during the life of a building or piece of infrastructure – from construction, to when it's used, including facilities and asset management, right through to decommissioning. This means it's important to look at how much carbon is used throughout the whole lifecycle.
"Skanska has an industry-leading approach to cutting carbon," adds Adam. "It's an area where we can have huge positive impact on society as well as the operational efficiency of our own business, because low carbon can also mean low cost, particularly over the whole life of an asset."
In June, Skanska UK became the first UK contractor to receive PAS2080 accreditation. PAS2080 is an industry guidebook on how to reduce carbon in infrastructure, both when it's built and used. Our accreditation, from the British Standards Institute, means our approach meets those guidelines. You can find out more by watching this video here.
"Sharing this carbon management expertise across operating units that work in other markets is something we'll be concentrating on," said Adam. "This is an important part of being a learning organisation."
"Skanska UK's forthcoming low carbon roadmap – which you'll hear more about over the coming months – will be setting out how we will cut carbon emissions on every project and across the business. We'll also be working closely with our supply chain and sub-contractors to achieve that. Our approach to sustainability really does set us apart from our competitors and gives us a commercial advantage."