Press release
14/02/2019 10:59 CET
First project in the UK to achieve ISO44001 collaborative accreditation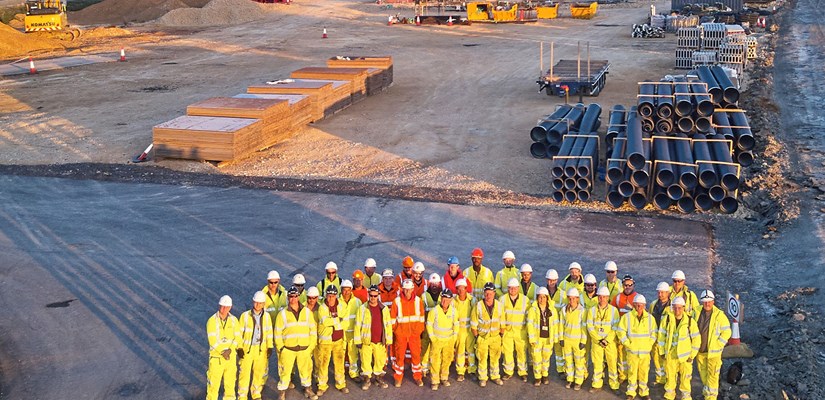 The Integrated Delivery Team (IDT) on Highways England's A14 Cambridge to Huntington improvement scheme in Cambridgeshire has achieved the standard for collaborative business relationship management. The accreditation recognises the relationship between the customer, Highways England (HE) and Costain, Skanska and Balfour Beatty, focusing on behaviours, organisational culture and management processes.

Nicole Preston, the IDT's Head of Operational Excellence said: "We are the first project ever to receive this accreditation. Usually one of the companies of the joint venture is certified, not the project.

"This award is a reflection of the successful relationship between Costain, Skanska, Balfour Beatty and Highways England, in recognition of our continued effort to collaborate to achieve completion on time, within the agreed budget."

The accreditation demonstrates how the team works as one, sharing resources, opportunities and successes.

Thomas Faulkner, Executive Vice President, Skanska UK, added: "This is further evidence of how Skanska, working together with our partners, is setting the standard in the industry for collaborative working, delivering tangible benefits for our customer, supply chain partners, and the general public."

Last month, members of the team collected the ISO44001 certificate from the Institute for Collaborative Working (ICW) Awards held at the House of Lords. During the awards they also received the Supply Chain Management Award and Ben Cross, Supply Chain Manager, won the Chairman's Special Recognition Award.

Currently the largest road project in the UK, the A14 improvement scheme includes new highway construction and the widening and improvement of existing highways.