Press release
20/06/2019 11:06 CET
Skanska has won a £57.6 million contract to construct The Featherstone Building, EC2 for Derwent London.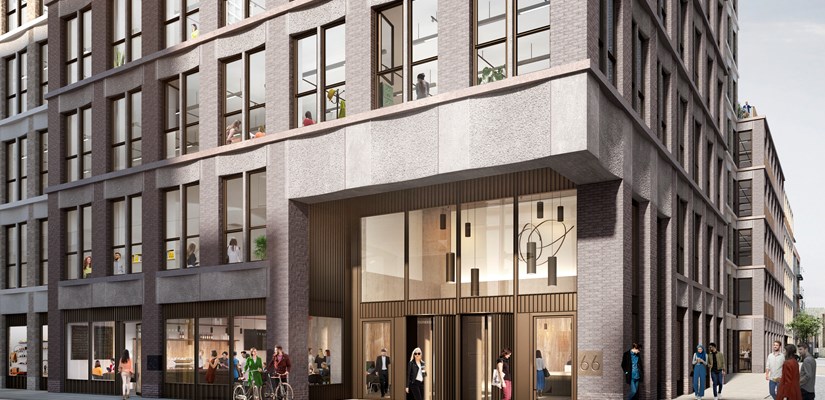 Skanska is due to start on site in September 2019 and finish in November 2021. As well as the main build, Skanska will also design and install the mechanical, electrical and plumbing engineering services. Cementation Skanska is designing and installing the contiguous and rotary bored piling works.
The completed building will have an internal floor area of c125,000 sqft and a 90-metre-long façade at the front of the building. To break up this long façade the main Featherstone Street elevation is designed to look like four individual blocks that vary in both height and colour.
All the upper floor levels will be open plan offices finished to a Category A standard. The affordable office space and ground and basement levels will be finished to a Category B standard as affordable office space.
Steve Holbrook, Managing Director, commented: "After delivering a successful project, The Copyright Building, on time and to an exceptional standard for our customer in 2017, we are delighted to be working with Derwent London again on The Featherstone Building.
"Our strong relationship means we will work together to deliver a building that embraces the latest sustainable techniques, reducing the amount of carbon used during both the construction phase and when the building is occupied."
The Featherstone Building is targeting the highest environmental standards to achieve both BREEAM 2014 - Outstanding and LEED V4 - Platinum environmental accreditations.
The cladding system will include windows that open to provide natural ventilation to the offices and the project also incorporates green roof areas, photovoltaic cells, a combined heat and power unit and a large attenuation tank formed under the basement slab. Future connection to a district heating system is included within the services, plant and basement designs.
The building is designed by Morris & Company Architects. Consultants on the scheme include Heyne Tillett Steel (Structural Engineer), WSP Services (Engineer), and Eckersley O'Callaghan (Façade Engineer).