Press release
17/07/2019 09:00 CET
The team working on the Outernet project in London, including Severfield, Orms Architects, Engenuiti and Buro Happold Acoustics, overcame technical challenges to construct a 'box within a box' auditorium.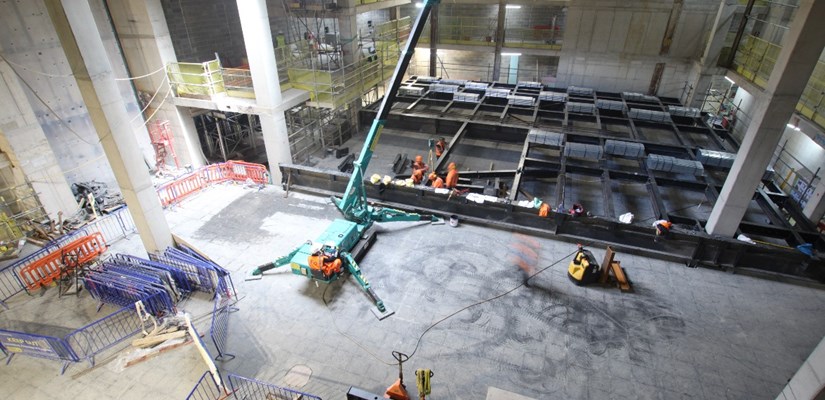 Due to the site being located next to Tottenham Court Road Station it is in close proximity to the Northern Line. The building's foundations also straddle the Crossrail tunnel, so the team is constructing an underground box within a box to contain a 2,000-capacity venue.
Paul Roberts, Project Director, explained: "We worked with our supply chain member, Severfield, to complete this technically challenging part of the project. The 'box within a box' will be acoustically and structurally isolated from the rest of the basement structure. This was achieved by building a steelwork and concrete box that sits on top of 200 acoustic packs in the basement."
The team worked together seamlessly to lift the 400-tonne steel and concrete roof into its final position 8 metres high using 14, 75-tonne jacks. After this, 70 perimeter columns were installed underneath so that the roof could be carefully released from the jacks onto the permanent columns. To visualise this, it is like a giant ship in a bottle.
Paul continued: "Since we began this project two years ago, we have faced many technical challenges, but this one is the biggest so far. The roof was only 5cm away from the surrounding structure while the jacking was taking place. These jacks are controlled by a system that is so accurate, it controls each movement to within 1mm."