Press release
30/07/2019 09:00 CET
Skanska's team working on the 60 London Wall construction project hosted a topping out ceremony on 16 July.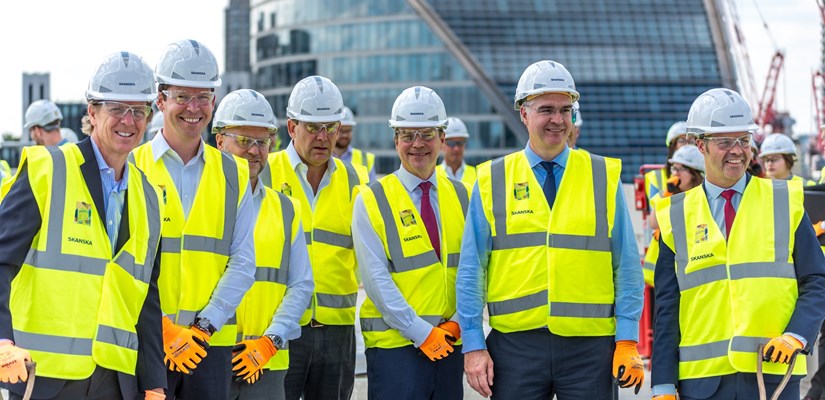 This crucial milestone was marked with a traditional ceremony, attended by LaSalle Investment Management, Citygrove and members of the design and construction team.
The topping out event was celebrated with a final pouring of concrete, in a rooftop ceremony.
The existing structure is being comprehensively remodelled and refurbished, with Skanska demolishing part of the building before adding four new floors, to take the building up to 11 storeys. The mixed-use commercial and retail development in the City of London is due to complete in June next year.
Tony Boorer, Project Director, commented: "Once complete, this building will have five floors of terraces with stunning views of London. The internal spaces will be of high-quality with a contemporary modern design. It also contains ground floor and basement level retail space".
Gary Moore, Head of International Accounts at LaSalle Investment Management, said: "The project team is doing an excellent job and the topping out of London Wall is an important milestone in the creation of an excellent investment for our client."