Press release
07/11/2019 11:36 CET
Skanska, the construction and development company redeveloping the Princess Royal Barracks to create Mindenhurst, a new neighbourhood in Deepcut, Surrey, has welcomed Trivselhus to the scheme to deliver 28 new homes on a 0.67-hectare plot.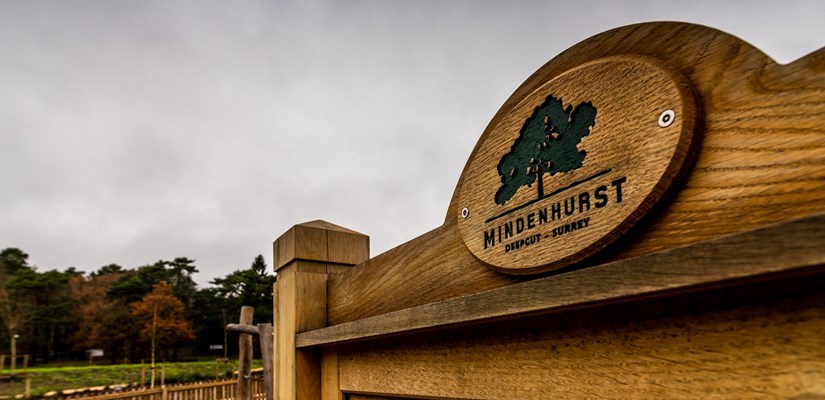 Trivselhus, a Swedish house builder of high-quality, low-density homes, will now submit a detailed planning application to Surrey Heath Borough Council and could complete construction before the end of 2020. Trivselhus becomes the third house builder to secure land at Mindenhurst.
As a developer, Trivselhus will deliver low carbon, high-specification properties created using offsite manufacturing techniques to provide fixed-cost homes and minimise construction programmes.
The Trivselhus site is located close to the centre of the development, adjacent to the village green, new public house and the Garrison Church of St Barbara.
Mindenhurst is being delivered by Skanska on behalf of the Defence Infrastructure Organisation (DIO), with each phase of new homes allocated to individual house builders. The first and second phases are being built by CALA Homes and Bovis Homes respectively. Further phases will be released as the scheme progresses. Skanska is also delivering key infrastructure, such as new roads, as well as community amenities and accessible green spaces.
"Adding Trivselhus to our developer portfolio at Mindenhurst is an exciting opportunity to demonstrate what can be achieved by taking a modern approach to construction methods," said Leisliane Garcia, Development Director at Skanska.
John Harris, Managing Director at Trivselhus, added: "These homes will be very energy-efficient, built using sustainable materials, to enhance the local area, while minimising the environmental impact. We look forward to working with Skanska on this scheme."
Mindenhurst will provide around 1,200 new homes by 2025. The masterplan also includes a new primary school, 69 hectares of public green space, a pub, shops and business premises.
The redevelopment is part of the wider Project Wellesley, for which Skanska is the DIO's development partner. This involves the construction of a new training facility at Worthy Down in Winchester that, in part, will replace the Princess Royal Barracks at Deepcut.
Find out more about Trivselhus.
-ends-