Press release
03/12/2019 11:02 CET
Skanska continues to build on its success in Bristol, winning a £23.3 million contract to build a new, 1,220-place secondary school, Trinity Academy. The academy will provide school places for 900 students aged 11 to 16, as well as 320 sixth form students.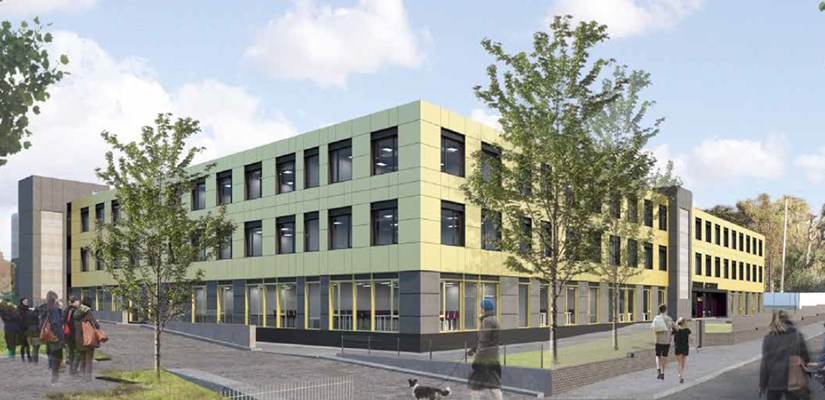 It is a further example of Skanska's local team transforming the educational landscape in Bristol, in partnership with Bristol City Council and the Bristol Local Education Partnership (LEP). Since the LEP was formed in 2006, Skanska has delivered over 70 school projects, creating over 15,000 secondary places and more than 8,000 new primary places across the city.
John Brennan, regional director for the Building team, said: "The South West team is delighted that we are able to do this further work to support pupils in Bristol. It's the perfect example of building what matters."
Councillor Anna Keen, Cabinet Lead for Education and Skills at Bristol City Council said: "Demand for school places in Bristol is expected to vastly increase, so we're supporting the opening of new schools and expanding existing ones though our Learning City Partnership – and Trinity Academy is a good example of this partnership work in practice.
"Lockleaze is an area of growth and regeneration with new homes and workspace. By working collectively with partners, we have been able to invest in new education facilities in the area to help ease the transition for local children from primary to secondary school."