Press release
09/03/2020 12:45 CET
Skanska has secured an £8.2 million project to improve transport in a key area of Cambridge, helping to drive greener travel across the city.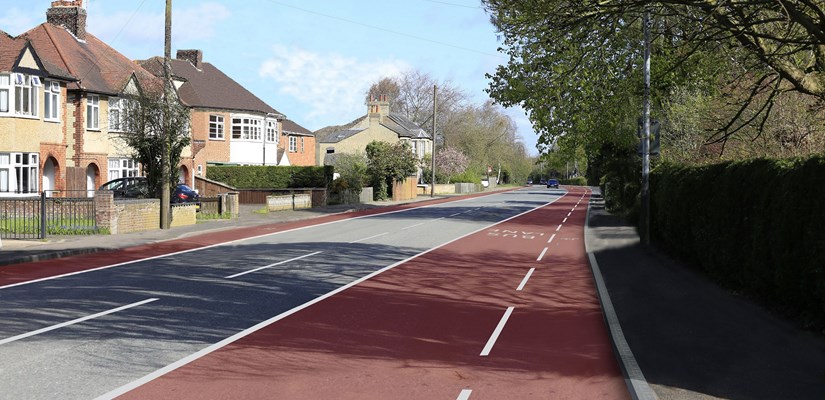 The Histon Road project has been awarded to Skanska by the Greater Cambridge Partnership; a consortium of local partners working to deliver up to £1 billion of investment to the county over the next 15 years.
As a key route in and out of Cambridge, Histon Road will see a range of improvements aimed at reducing peak-time congestion and promoting green travel. The scheme will enhance bus, cycle and pedestrian infrastructure, improving the speed and reliability of public transport journeys, in addition to introducing designated bus and cycle lanes to make these options a more attractive alternative to travelling by car.
The project will also improve the city's two main road junctions at Gilbert Road and the Huntingdon Road/Victoria Road junction, to provide better cycle options at junction approaches as well as new traffic signals. To enhance the local environment, street-scene and air quality along this key road, Skanska will also be creating new landscape designs for the area, including a new three-metre high 'living' fence to mitigate the negative effects of traffic on wildlife and replace existing hedgerow that currently screens a number of gardens on nearby roads.
Mark Shopland, Skanska's Operations Director said: "We have been looking after local transport infrastructure through the delivery of our highways maintenance contract on behalf of Cambridgeshire County Council for the last seven years, so we're delighted to grow our commitment to the county.
"Reducing carbon and improving air quality are two of the biggest issues facing cities today, so this project is a great opportunity to focus on creating greener communities through more reliable, safer and sustainable transport options."
The works started in February and are expected to be completed by the end of summer 2021.