Press release
27/07/2020 12:29 CET
In the first of a series of Skanska digital events on the Future of Construction, industry experts will tackle some of the burning issues facing the sector over the next two decades.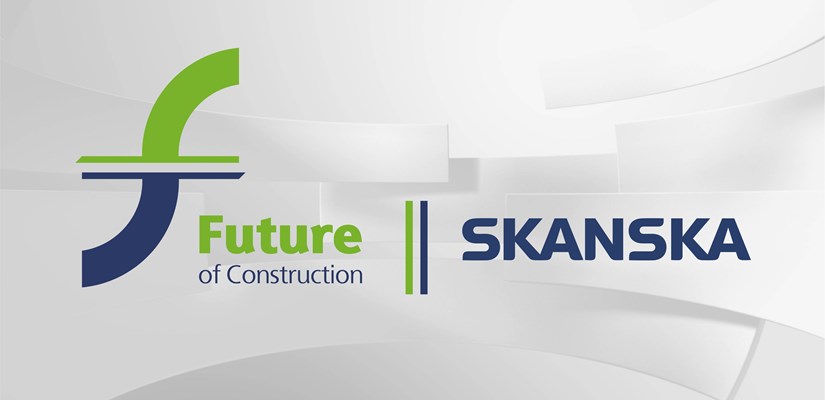 Broadcast live from a television studio and hosted by BBC news anchor, Maryam Moshiri, the speakers will draw on what the industry has learned throughout Covid-19 and refocus attention on planning for the next 10-15 years.
Speakers include:
Mark Thur

ston

,

CEO

, HS2

Paul

Patenall

,

President

,

British Council for Office

s

Emma-Jane Ho

ughton,

Independent Advisor

,

Construction Innovation Hub

Martin Perks, Commercial Programme Director, Highways England

Loraine Martins, Director of Diversity and Inclusion, Network

Rail

Fergus

Harradence

,

Deputy

Director

-

Construction,

BEIS
The panellist will look at how digitalisation and collaboration can improve productivity; the industry's role in helping the UK reach its 2050 net zero carbon target; the challenge of low margins and the need to create greater resilience; the importance of cultivating a more inclusive and diverse industry; and how large projects can rebalance the economy and revitalise communities.
"Through these events, we want to bring the industry together to refocus on the future," said Gregor Craig, President and CEO, Skanska UK. "Over recent months, the spotlight has inevitably been on the present, navigating through the coronavirus pandemic. But, as well as taking what we've learned during this time, it's by looking further ahead that we will shape a more resilient and progressive industry over the years to come."
Attendees include selected guests from across construction, including public sector organisations, private developers, contractors, supply chain and government, as well as industry influencers.
Skanska's Future of Construction event series continues throughout the year, focusing on topics that will help to build a successful industry for generations to come.
Attendance is by invitation only. If you would like to request a free ticket, contact: