Press release
10/09/2020 09:30 CET
Skanska has won a contract to deliver the redevelopment of Norfolk House in central London, with work set to start in October 2020. The project is scheduled to complete by September 2022 when the building will be handed over to Skanska's customer.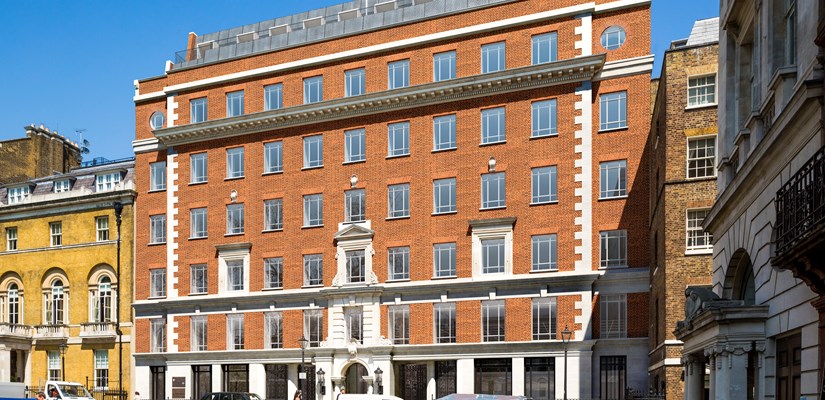 The redevelopment of Norfolk House comprises the creation of a new eight-storey, commercial office building, including the reconstruction of two brick and Portland Stone facades. The project also involves additional excavation to create a deeper basement. Internally, it will be finished to a Category A standard across all office floors. It will also include two reception entrances on St James' Square and Charles II Street.
Skanska's multidisciplinary team will draw on its expertise to install the mechanical, electrical and plumbing fit out services and install a bespoke entrance veil.
In preparing for the project, the team also drew on its knowledge and expertise to manage the specific acoustic and noise restrictions that are required given the building's location. By drawing on the team's vast knowledge and skills, the measures Skanska was able to develop go beyond the required, normal local authority guidelines to minimise disruption in and around the site from the project.
Steve Holbrook, Managing Director, Skanska, commented: "We are thrilled to be undertaking this project on behalf of our customer. I believe we won this job because of the vast knowledge and experience from our in-house experts that will enable us to meet our customer's specific requirements.
"Our innovative approach enables us to deliver better and more effective projects for customers and our work on Norfolk House will have this at its heart.
"When finished, this building will provide high-quality, sustainable office space in a prestigious London location."
Designed by Make Architects, the 99,605 sq ft building is targeting environmental standards to achieve BREEAM excellent.